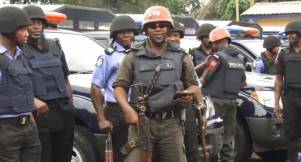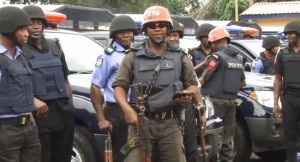 Officials of the Anambra State Police Command have taken to the streets of Awka, the capital city to march against corruption of any kind in the force.
Leading the march, the state's Police Commissioner, Sam Okaula, says that the command is set to change the public perception of the police as being corrupt.
He adds that they are also ready to set a new agenda that would truly portray the force in the proper light.
Mr Okaula disclosed that the directive was from the Inspector General of Police, Ibrahim Idris, stressing that it was also in line with the anti-corruption campaign of President Muhammadu Buhari.
He vowed to sustain the anti-corruption war in the state, noting that all Area Commanders and Divisional Police Officers have been mandated to preach the message in their areas of operation.
The march, which caused gridlock on the roads, drew the attention of residents who asked pertinent questions, especially with regard to issues of bail and other charges by the police.
The spokesperson for the command, Mrs Nkiru Nwode and another officer from the legal department of the Awka Area Command, Felix Ogbeamanam, enlightened the people on the procession.
They said that corruption would be nipped in the bud if every citizen understands that the giver is as guilty as the receiver and are equally liable to same punishment.