Rivers Re-Run Polls: PDP Accuses APC Of Printing Electoral Materials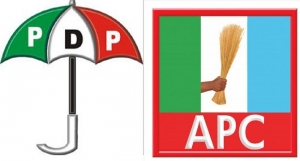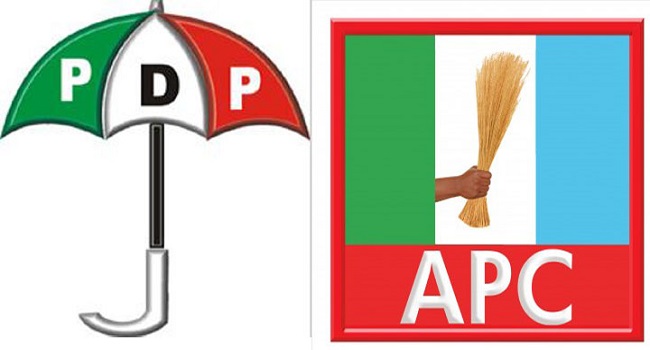 A group of persons have been caught by security operatives printing sensitive electoral materials in Port Harcourt, Rivers State.
The materials which were caught on camera include result sheets and other documents with the prints of the all progressives congress.
The Peoples Democratic Party (PDP) in the state has accused the All Progressive Congress (APC) of running a syndicate to produce electoral materials ahead of the rerun.
This happened at number 12 Isiokpo street d line, Port Harcourt, Rivers State when security operatives on a tip off stormed the office and found sensitive electoral materials, prints of the APC and busy computers.
On interrogation by security operatives outside, the head of the printing outfit, Atonye Peterside says he was contracted to print these materials like it is with any other printing job.
" I am a printer, somebody brought these materials and said they want to use it for tribunal matter, Emma Chinda brought them that they need more copies… And you know we serve the public, I don't work for".
The Governor of the state, Nyesom Wike has accused the APC of running a syndicate for printing INEC sensitive materials to perpetuate electoral fraud ahead of the legislative polls.
But the Publicity Secretary of the APC in the state, Chris Finebone believes this is a script put together by the PDP. According to him, the persons in this matter are not known by the party.
He said, "The idea is to go contrive something maybe electoral materials and plant somewhere to take out some persons so that you will have a freeway in the election.
"We have heard confessional statements of things that never happened…and from what we know the individuals they paraded as members of the APC are not known to us, it was contrived."
While confirming the arrest, the Commissioner of Police, Francis Odesanya informed Channels Television that investigations are ongoing and an official statement will be presented soon.
Some observers are hopeful that another crisis will not impede the December 10 date for the conduct of the polls