Senate Committee Inspects Health Institutions In Lagos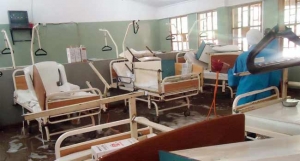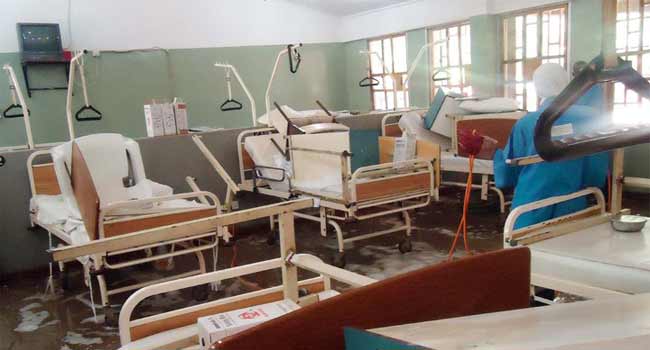 Members of the Senate Committee on Health have inspected some health agencies in Lagos State, southwest Nigeria.
The lawmakers say they are on tour of the health institutions to identify their challenges, strengths and weaknesses ahead of the 2017 budget.
The centres visited by the committee include the National Agency for Food and Drug Administration and Control (NAFDAC), the Lagos University Teaching Hospital and the Nigeria Institute for Medical Research among others.
Heads of the agencies visited reeled out their challenges, stressing that the major setback was inadequate funding.
The Chairman of the Senate Committee on Health, Olanrewaju Tejuoso, promised that the committee would do all within its powers to ensure appropriate funding of each Federal Government health institution.
He also stressed the need for the teaching hospitals to get back to their effective running capacity in order to reverse medical tourism in Nigeria.
"The likes of LUTH (and) UCH in the past were equivalent to US (and) UK hospitals that people were running to before and we want that to come back.
"We want to reverse medical tourism in Nigeria and we need our Chief Medical Directors (CMDs) all over the country to give us good guidance as to appropriating positively for them because last year, the budget proposal given to the Ministry of Health from every health institution was not what we finally appropriated, which I think is not helping the country.
"We need the teaching hospitals (as well as) the heads of the hospitals to be fearless and give us the true picture of what they need so that when we are appropriating, we will be properly guided and it won't be the ministry that will just give everybody the same proposal," the senator said.