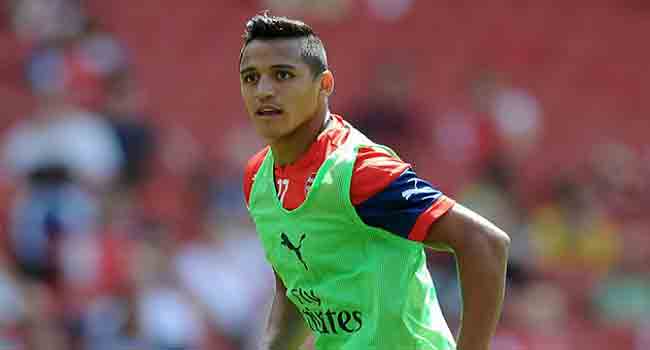 Arsenal's Alexis Sanchez has suffered a "low grade muscle injury" while on international duty with Chile.
The injury has led to the exclusion of the 27-year-old from Chile's squad for Thursday's World Cup qualifier in Colombia.
The country's medical team disclosed in a statement that Sanchez could return for the home game against Uruguay next Tuesday.
"He will remain in Santiago, under treatment and in evaluation for the meeting against Uruguay," they said.
The former Barcelona player has scored eight goals for Arsenal in the current English Premier League season.
He played the whole 90 minutes of Sunday's 1-1 draw against Tottenham Hotspur at the Emirates Stadium.