Both the Democratic and Republican candidates in the ongoing US election have cast their votes in New York their home state.
Democrat, Mrs Hillary Clinton was the first of the two to vote, casting her ballot at a polling booth in New York alongside her husband.
"I know how much responsibility goes with this and so many people are counting on the outcome of this election, what it means for our country and I will do the very best I can if I am fortunate enough to win today," she told reporters after she voted.
Earlier she took to Twitter to urge voters to "go make some history today".
Republican presidential candidate, Donald Trump later stepped out to cast his vote near his home in Manhattan, New York.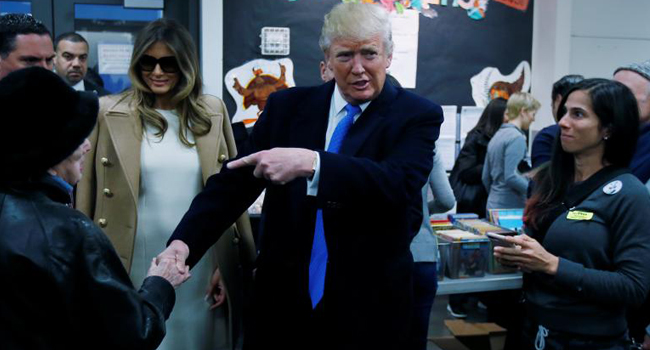 Earlier, Mr Trump had embarked on his final push for votes in Grand Rapids, Michigan, against earlier plan to do so in New Hampshire.
He told voters that this Election Day is America's independence day and an opportunity for workers to strike back by voting him in as president.
He promised voters of strict import laws and monitoring of the borders and more employment opportunities for Americans.
Voting has been going on smoothly as Americans elect a new president who will lead the country for the next four years.
It is an election that is expected to either elect the first female president for the country or it will be the first time an outsider – a businessman – would become the leader of the world's most powerful country.
Early voting closed on Friday and resumed again on Tuesday morning. Voting ends 8PM.