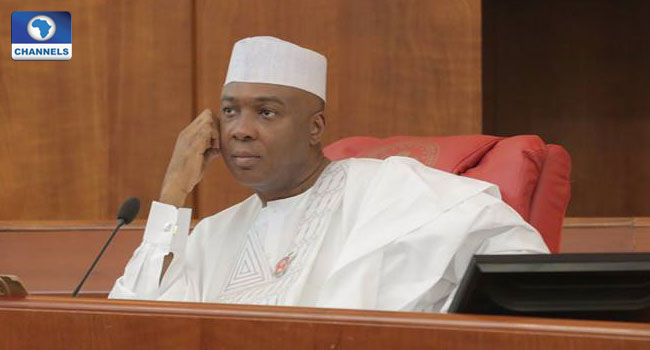 The cross-examination of chief prosecution witness, Mr Micheal Wetkas, in the trial of Nigeria's Senate President , Dr. Bukola Saraki, has ended.
Counsel to the Senate President, Mr Paul Usoro, at the resumed sitting on Tuesday asked the witness if he still stood by his claims that the Senate President received salaries four years after he left the Kwara State Government House as governor, even though he was receiving salaries as a Senator and the witness answered in the affirmative.
Done with that Mr Usoro informed the Tribunal that he had come to the end of cross-examining the witness.
When asked if they wanted to cross-examine, the prosecutor Mr Umar Ibrahim who stood in for the lead prosecutor Mr Rotimi Jacobs asked for an adjournment to enable the prosecution prepare for a re-examination
The Chairman of the Tribunal, Mr Danladi Umar, then told parties in the case that the Tribunal would not be able to adjourn to any date in 2016 and subject to the agreement of parties the trial has been adjourned to January 11, 2017.
Senator Bukola Saraki is facing trial for alleged false assets declaration.