Ondo PDP Crisis: Court Dismisses Poroye's Suit, Grants Jegede's Request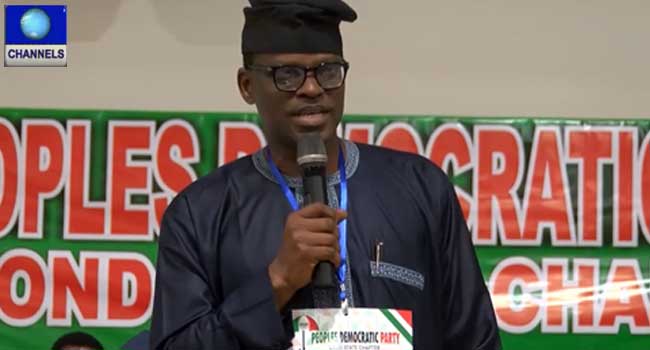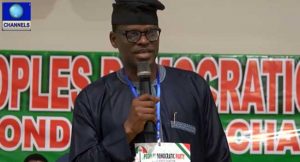 A special panel of the Court of Appeal has approved Mr Eyitayo Jegede's request to appeal the judgement of a court that led to the substitution of his name with that of Mr Jimoh Ibrahim as the candidate of the Peoples Democratic Party in the forthcoming Ondo State Governorship election.
The panel is handling appeals emanating from the primary election of the Peoples Democratic Party (PDP) in Ondo State for which an Abuja High Court had ruled in favour of Mr Jimoh Ibrahim.
After the judgement of the Abuja court the Independent National Electoral Commission inputted Mr Ibarhim's name as the candidate of the party, a decision that had triggered protests in the state.
Gross Abuse Of Court Process
However, in a unanimous judgment delivered by Justice Ibrahim Saulawa on Thursday, the panel said Mr Jegede had shown sufficient proof that the judgment of Justice Okon Abang recognising Senator Ali Modu Sherrif as the National Chairman of the PDP had grossly affected his rights.
The panel also dismissed an application filed by the factional chairman of the party in Ondo State, Mr Biyi Poroye, who is asking the new panel to recuse, on the ground of gross abuse of court process.
While dismissing the appeal, Justice Saulawa said that the application by Mr Poroye was borne out of mischief and deliberate calculation to frustrate the application for the leave of the court to appeal the Federal High Court's judgment filed by Mr Jegede.
A lawyer to Mr Jegede, Mr Ifedayo Adedipe, applauded the judgment of the court, saying the coast has been cleared for his client to exercise his constitutional right.
"The Court of Appeal saw through the sill of deceit and cynical manipulation of the judicial process that the other side has engaged in.
"We have been granted leave now to appeal and we have filed our processes. We are hopeful that our appeal will be heard very shortly," he said.
After the judgement, the lawyer representing Prince Poroye, Mr Benuolisa Nwofor, announced plan to challenge the judgment of the court at the Supreme Court.
"For the first to ninth respondents who are my clients, they have a constitutional right to appeal the ruling of the court and we are going to obtain a copy of the ruling and exercise our constitutional right of appeal to the Supreme Court of Nigeria because the weighty issues of law were raised and have not been resolved to our satisfaction.
"We are going to give the apex court the opportunity to have a look at the decision," he told reporters.