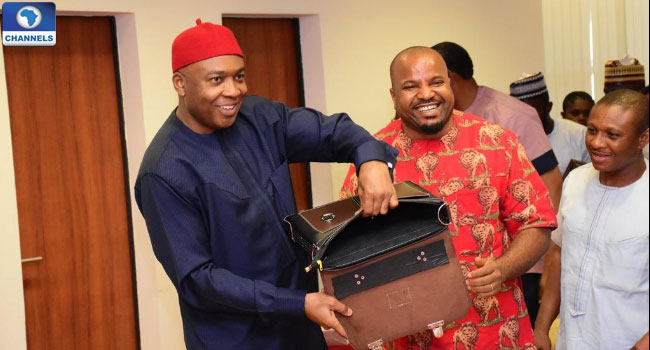 The Senate in Nigeria says it will come down hard on any Ministry, Department or Agencies (MDAs) of the government which violates the Public Procurement Law.
The law which compels the MDAs to give preference to locally produced goods in Nigeria.
Senate President Bukola Saraki gave the warning on Friday at a meeting with members of Leather and Allied Products Manufacturers Association of Abia State.
He decried huge revenue of the nation that goes into buying foreign goods.
More than two trillion Naira is spent annually on purchasing goods, he said.
The Senate President further assured the manufacturers that the National Assembly would ensure that a large chunk of the funds go into the pocket of Nigerian manufacturers.
He also urged Senate Committee Chairmen to ensure in the course of their oversight duties, that MDAs comply with the provision of the law on patronage of local manufacturers.
Senator Saraki further asked military and para-military agencies to emulate the Army by procuring items like boots and other needs locally.
The Nigerian had bought boots from local manufacturers in Aba, a popular town in Abia state, known for manufacturing of clothing, shoes and other items.