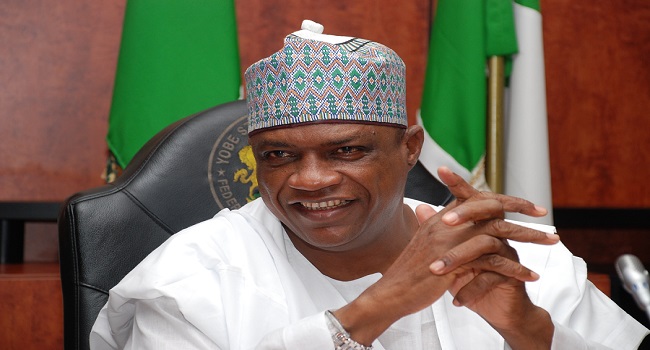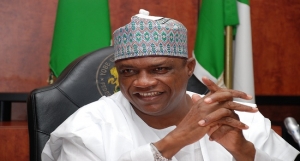 The Yobe state Governor, Ibrahim Gaidam has sought for collaboration and effective partnership with Sudanese Al- Ahfad University, Khartoum, for the commencement of the School Of Medicine of the Yobe State University.
The Governor made the call when he received visiting professors and council members of Al-Ahfad University, who called on him at the Government House Damaturu, the state capital.
Governor Gaidam said the need for the partnership which could be achieved through a Memorandum of Understanding (MoU), was born out of the fact that the College of Medicine is set to kick-off at the Yobe state University, in 2017.
"To this end, I wish to request for collaboration from the Sudanese Government and institutions, towards take-off of the Yobe State University School of Medicine, as this will scale up studies and research in our school and it will greatly encourage training and exchange of ideas".
The request of the partnership according to the governor, was based on the fact that Sudan has the largest number of Yobe students, studying medical sciences abroad.
"Available records have indicated that that there are 163 Yobe state students, studying medicine and related fields in Ten Sudanese Universities.
"This represents about 40% of Yobe indigenes studying medicine within and outside Nigeria and out of the 163, 10 are studying at Al-Ahfad University," Governor Gaidam explained.
The required fields of medical sciences according to the governor are in the areas of Anatomy, Physiology, Biochemistry and Pharmacology as well as students exchange programmes for students of Sudan universities and university teaching hospitals.
He informed the team of the peace currently being enjoyed across the state and the efforts government has invested in remodeling hospitals across the state.
This according to him, would provide enabling an environment for the medical profession.
The leader of the delegation, Professor Mubarak who gave a vivid requirement of setting up a college of medical sciences, assured the Yobe state Government of partnership that would lead to the establishment of the school of medical sciences in the Yobe state University.
He assured that "the partnership will further scale up the number of medical students studying in Sudan as well as provide scholarships that would also encourage learning among the undergraduates".
Furthermore, both parties discussed the need for partnership in other fields in which development still seems rudimentary across the state.