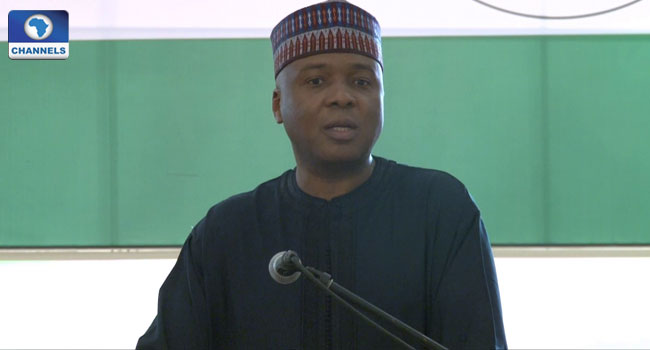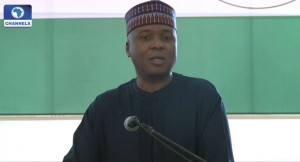 President of the Senate, Dr. Abubakar Bukola Saraki, has said that "government, the private sector and academia must redouble its effort to empower Nigerian youths for entrepreneurship and greater self-reliance."
He was speaking in his National Assembly office about the upcoming technology and skills building training programme that will be launched in Kwara State on Saturday, November 12.
The Senate President said one of the greatest challenges the country has to grapple with, is the need to gainfully engage the country's bulging youth population.
"According to the latest estimate from the National Population Commission, Nigeria's population is now approximately 182 million people. More than half of the population is under 30 and another 40 percent of that are under the age of 14," Saraki said.
He added that "national leaders like me have the responsibility to take heed to these numbers and develop future oriented technology, training and employment schemes to integrate the younger population into our new economy. We must make these young men and women entrepreneurs who can also be employers of labour instead of looking for non-existing jobs".
Under the Skills Acquisition, Training and Empowerment Programme (STEP), 40,000 youths are expected to be trained over four years with advanced skills and technology training in areas such as computer engineering, software development, animation, cinematography, event management and many other areas where the participants can grow to be self-employed.
The goal of STEP according to Saraki, is to make participants globally competitive in the sectors for which they will be trained.
He believes such preparation is important for future employment, starting businesses, creating jobs and putting able bodied and motivated youths to work.
"I thought long and hard about how our society can bring youths off the margins of society for entrepreneurship or gainful employment.
"With the help of consultants and other experts, we were able to craft a programme whereby participants will be trained by Nigeria's best and most successful business leaders, technology entrepreneurs and other industry practitioners."
Saraki also noted that the future of Nigeria's economic security rests with how we prepare today's youth.
He said the International Monetary Fund (IMF) predicts Nigeria's economy will contract by 1.7 percent in 2017.
"We must ask ourselves, are we to plant the seeds for a prosperous and abundant Nigeria? Or do we ignore the danger signs about the current youth bulge?" the Senate President stated.
"I for one, believe it is a national imperative for us to promote the development and education of our young people today, so they may benefit from tomorrow's global economy".
Also in a meeting on held in Abia state on Friday, the Senate President encouraged the purchase of made in Nigeria goods.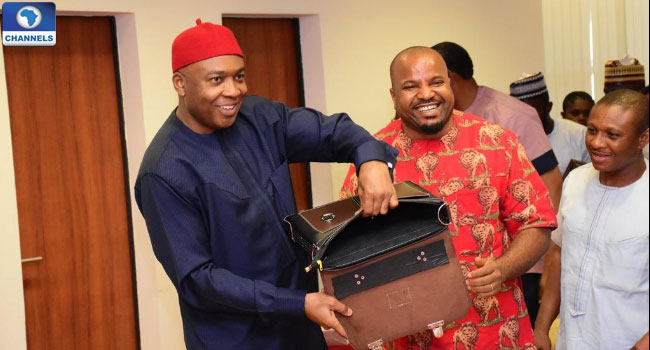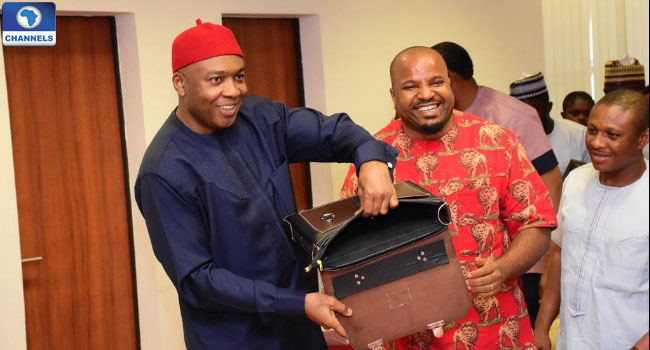 While visiting some members of the Leather and Allied Products Manufacturers Association of Abia State, he decried huge revenue of the nation that goes into buying foreign goods.
He therefore warned that any Ministry, Department or Agencies (MDAs) of the government which violates the Public Procurement Law will be dealt with.