Trump Says Up To Three Million Migrants 'To Be Targeted'
US President-elect, Donald Trump, says he will deport or jail up to three million illegal migrants initially.
Those targeted would be migrants with criminal records, such as gang members and drug dealers, he told US broadcaster CBS in an interview.
The BBC wrote that he also confirmed that another election promise, to build a wall with Mexico, still stood but could include fencing.
The Republican defeated Democrat Hillary Clinton in Tuesday's presidential vote.
His victory shocked many who had expected Mrs Clinton to win following favourable opinion polls.
Mr Trump is due to take over at the White House on 20 January, when Barack Obama steps down after two terms in office.
Both houses of Congress are also under Republican control.
It is the first time since winning the US presidency that Donald Trump will be putting a number on how many people he plans to deport from US soil and it's a big one – two to three million.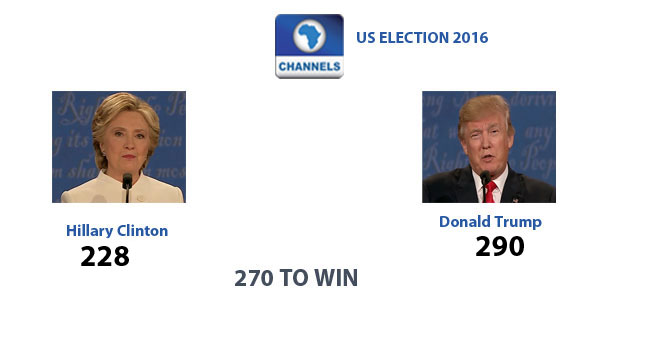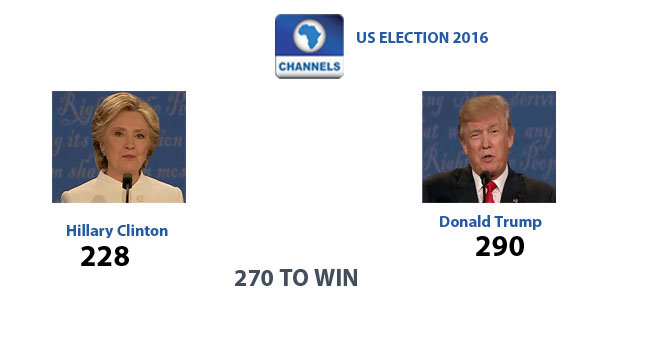 Although he says this group is comprised of violent criminals, drug-dealers and gang members, to hit such a high mark would involve either casting a very wide net that covers even the smallest infractions or also deporting legal alien residents of the US with criminal convictions.
To pull this off, an expanded "deportation force" would almost certainly be necessary, but Mr Trump's advisers have spent the past few days downplaying the prospect of such an organisation.