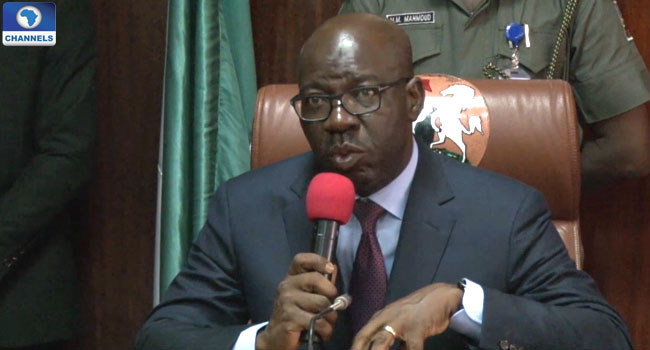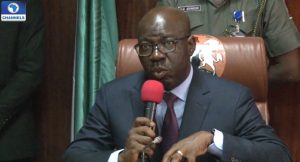 Niger State's Governor, Abubakar Bello, has urged the newly sworn-in Governor of Edo State, Mr Godwin Obaseki, to operate an all-inclusive government that gives all Edo citizens a sense of belonging.
He believes such leadership ideal would fast-track development in the state.
A statement by the spokesman for the Governor, Jibrin Ndace, said the inauguration of Governor Godwin Obaseki and his deputy, Phillip Shuaibu, offered fresh hope for consolidation in the state.
The Governor advised Mr Obaseki to ensure that he would build on what he called 'solid foundation' already laid by former Governor Adams Oshoimhole.
Live Up To Your Vision
He pointed out that since the people of Edo state had opted for continuity, it was time to translate the confidence reposed in the APC-led government into improved social welfare and service delivery to the citizens.
The Governor, who expressed confidence in the capacity and ability of Mr Obaseki to meet the yearnings and aspirations of Edo people, enjoined him to live up to campaign promises of 'EDO PEOPLE: Let's GO Further, Together', and APC Manifesto of Relief, Recovery and Reform, urging them to be magnanimous in victory.
"I urge you to live up to your vision of building 'a modern and progressive Edo State where every citizen is empowered with opportunity to live life in its fullness.' Above all, you must realise that you are now governor of all, irrespective of political, ideological, religious and ethnic differences," the Governor said.
Governor Bello further commended the effort of former Comrade-Governor Oshiomhole and urged all stakeholders to rally round Governor Obaseki for the progress and development of the state.
Governor Obaseki, who was elected governor on the platform of the All Progressive Congress(APC) on September 29, was sworn on 12 November.
He is an alumni of the University of Ibadan (UI) and the Columbia University in the United states.