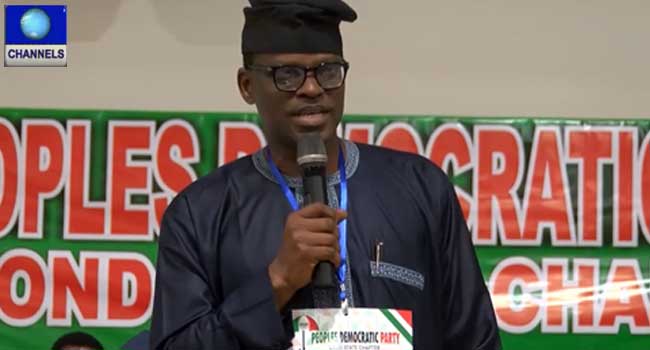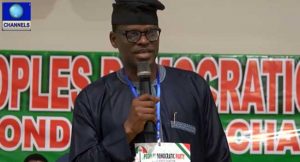 The Court of Appeal in Abuja has reserved judgment in an appeal filed by Eyitayo Jegede, challenging the judgment of the lower court that recognised Jimoh Ibrahim as the candidate of the Peoples Democratic Party (PDP) for the November 26 governorship election in Ondo State.
Justice Okon Abang of the Federal High Court, Abuja had ordered the Independent National Electoral Commission (INEC) to recognise Mr Ibrahim as the candidate of the PDP for the election.
The court's order was adhered to by the electoral body which added Mr Jegede's name as the candidate of the PDP to the list of persons vying for the governorship seat.
Mr Jegede in his appeal is asking the appellate court to set aside the decision of the lower court and also order INEC to restore his name as the candidate of the PDP in the polls.
Earlier on, the court struck out the appeal filed by Mr Ibrahim, seeking to be joined in an appeal filed by Mr Jegede of the Ahmed Markarfi-led faction.
Mr Ibrahim, who lost his interlocutory application at the Court of Appeal, at the last sitting had his recent application thrown out, when his counsel Jadegoke Badejo, informed the court about his intention to "withdraw himself from the matter".
Mr Badejo had earlier asked the court for an adjournment, for him to return the case file to his client because he was not interested to be a party in the matter, looking at how rowdy the matter had turned.
The Appeal Court panel led by Justice Ibrahim Saulawa subsequently upheld Badejo's submission and equally struck out the application.