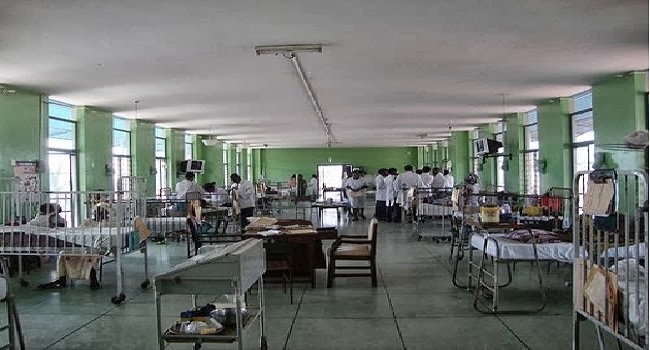 The Committee of Chief Executives of Tertiary Health Institutions, is calling on the Nigerian government to urgently amend the TETFUND Act of 2011, to accommodate Tertiary/Teaching Hospitals in terms of funding.
This is according to the Chairman of the committee, Dr Thomas Agan, who is also the Chief Medical Director (CMD) of the University of Calabar Teaching Hospital (UCTH).
Dr. Agan said: "It is possible that formulators of the Act were not sufficiently informed at the time. It is however not late to address this pathetic situation.
"The Act should be amended to incorporate Tertiary/teaching Hospitals.
He also suggested that section 7(1) sub-section 3 of the Act should read thus: "The distribution of the fund, shall be in the ratio of 2:1:5:1, between Universities, Tertiary Hospitals, Polytechnics and Colleges of Education".
In a letter by the Chairman, to the House of Representatives Committee on Health Institutions, through the Federal Ministry of Health, the doctor said: "The Teaching/Tertiary Hospitals can be called the "workshop" of the Universities".
This, according to him, is so because over 80% of all students graduating through any medical school of a university must have their training through the Teaching or Tertiary Hospital.
He wondered why the proponent of TETFUND did not consider it necessary to recognise Teaching/Tertiary Hospitals in Nigeria as Tertiary Institutions".
Expatiating further, he said "a teaching hospital all over the world is considered both as a tertiary health institution as well as a tertiary training institution.
"The activities intrinsic in a teaching hospital are obvious and can therefore be ascertained.
"I therefore, with due respect, believe that either the original advocates of this noble idea of TETFUND did not consult widely, or they must have been engulfed in ignorance of the mandates of a teaching/tertiary hospital".