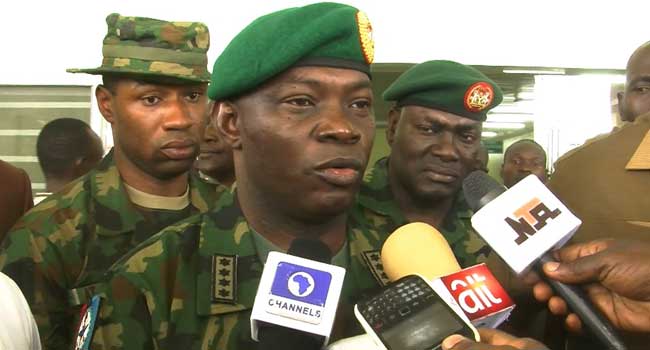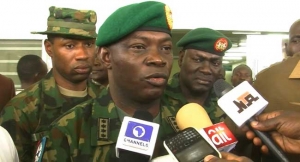 The Nigerian Army has released a list of the third batch of 55 persons, declared wanted for their supposed connection with Boko Haram.
The Chief of Defence Staff, General Gabriel Olonisakin, unveiled the list at the Military Command and Control Centre of Operation Lafiya Dole in the Seven Division Headquarters, Maiduguri in Borno State.
"With this launching of additional list of most wanted insurgents, it is hoped that the public will collaborate to identify the 55 wanted Boko Haram suspects. Wherever they are, I urge all of you to participate in tracking them down for the good and development of this country," Olonisakin noted.
The Defence Chief, however, told Nigerians that the military had provided a soft landing platform for repentant Boko Haram fighters through its "Operation Safe Corridors".
Also at the unveiling was the Chief Of Army Staff Lieutenant General Tukur Buratai.
He told the gathering that since the release of the first list in 2015 many of the suspects had been arrested.
"It is very clear that Boko Haram has been defeated but to think otherwise is to encourage the terrorists to evolve, to get them to feel they are around with their wrong ideology," Buratai stated.
He urged the people to provide useful information to the Military concerning the whereabouts of the wanted persons, promising that the information would be treated with utmost secrecy.
In all, 253 men have been declared wanted while the number of those arrested remains unspecified.
The list is coming at a time that suicide bombing is beginning to recur again in the northeast.
Six persons were killed few days ago in a suicide bomb attack in Maiduguri, the capital of Borno State, a state that use to be a stronghold of Boko Haram.