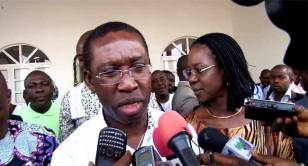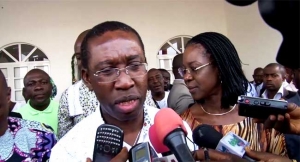 The Governor of Delta State, Ifeanyi Okowa, has inaugurated the Chairman and Members of the Delta State Capital Territory Development Agency (DSCTDA) Board.
At the inauguration on Tuesday, Governor Okowa advised the board members to faithfully implement the master plan of the state's capital, Asaba.
The four-man board has a former Commissioner for Works in the state, Mr Tom Amioku, as the Chairman and three other members – Austine Igbine, Chinwe Monu-Olarewaju and Honourable Sunny Emeyese.
Meanwhile, Mr Clement Ofuani has earlier been sworn in as Director General of the Agency.
During the inauguration ceremony, which took place at the Government House, Asaba, Governor Okowa pointed out that though the country was facing financial challenges, the chairman and members should think outside the box, get investors and ensure that Asaba wears befitting look as the capital of oil-rich Delta State.
"We believe that an Agency has to be established to give Asaba a befitting look as a capital city. We have tested gentlemen and a woman to pilot the affairs of the agency.
"It is going to be a great challenge based on the current financial situation in the country and our state, but it is time for us to implement the master plan of Asaba, address the problems of infrastructure and tackle the issues of waste disposal by liaising with Oshimili South Local Government Council and the Waste Management Board.
"The foundation requires that we must engage the private sector to develop the capital city which is well located as it is within the reach of many places. I strongly believe we can develop Asaba as a state capital," Governor Okowa reiterated.
He congratulated the Chairman and members of the DSCTDA, urging them to also look at the Industrial Park located within the capital city with a view to ensuring that it was put to proper use, especially, by industrialists.
Responding on behalf of members of the DSCTDA, the Chairman, Mr Amioku thanked Governor Okowa for finding them worthy to serve the government and people of Delta State in that capacity, assuring him that they would do their best to carry out their functions effectively.
"As members of the newly inaugurated Board, we share Your Excellency's vision for a full and ramified development of Asaba Capital Territory's infrastructure, environment, ecology and aesthetics.
"A full and all round development of the state capital territory will no doubt promote tourism in the state, provide more comfort to all Deltans and non-Deltans alike that come to the state capital for one reason or the other and ultimately boost business and commercial activities in the state capital, thereby, enhancing the economic viability of the state," Amioku asserted.