Former FC Ifeanyi Ubah's Coach Takes Heartland FC Technical Adviser Job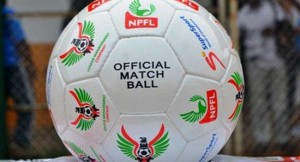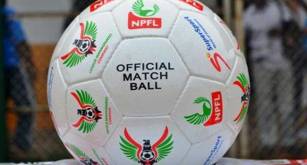 The Imo state government has appointed Cameroonian born and former coach of FC Ifeanyi Uba, Emmanuel Deutsch, as the new Technical Adviser of the Heartland Football club of Owerri.
The new Technical Adviser was unveiled on Wednesday at a media briefing in Owerri the Imo state capital southeast Nigeria by the management of the club.
Coach Deutsch said his mission was to restore dignity to the already relegated club and return them to the Nigeria Premier League.
He says his tenure will harp on discipline and hard work in order to ensure success of the club.
According to him, camp will open for training by November 29 ahead of the new season.
"I am here on a mission. I am in Nigeria for business. No time to play. I am here to rescue Heartland Football Club of Owerri and return the club to a top flight club.
"I do not condone indiscipline. You can ask about me, I am a very disciplined man because for someone to succeed, you need to be disciplined and hardworking. I do not want anybody to send me any letter or any inducement on behalf of any player, I am not here for that.
"I have integrity and I believe if you people support me, Heartland will get back to the premier league and with that my name will stand. There is no old or new player in heartland. We are all one.
"All I need is your support, the support of the government, players, the technical crew, fans and especially the media.
"You might criticise me, but let it be constructive criticisms. I know with your support heartland FC will get back to the top. You shouldn't bother about my own technical skills. I am an A-list coach. I just came back from an A-list course I took in Abuja and I promise to deliver," Coach Deutsch said.
The Deputy Speaker of the Imo State House of Assembly, who also doubles as the supervisor of the club, Honourable Ugonna Ozuruigbo, said that the state government would give the new technical crew all the needed support to succeed.
"We promise you that the state government will support you. We will give you everything you need to support including all your financial needs, our prayer is for Heartland FC to return to the premier league and we believe you can do it, just as the technical crew has recommended you," Honourable Ozuruigbo said.
Coach Deutsch is an A-class coach who has worked with clubs like Giant killers Kafanchan, JC Ralders Jos, Akwa United, Unicem Rovers of Calabar, Juth FC, Botafago FC in Cameroon and FC Ifeanyi Uba of Anambra State.
The Heartland Football Club of Owerri was relegated for the first time last season. They will be competing with other teams in the national division league to win their place back in the Nigeria Premier league.