Eyitayo Jegede, PDP Demand Ondo Election Postponement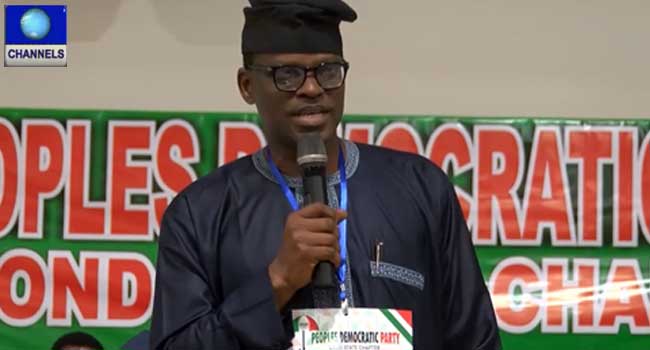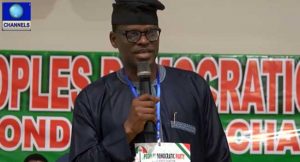 Ondo state governorship candidate for the Peoples Democratic Party (PDP), Mr Eyitayo Jegede, is moving for a postponement of the election even though the electoral umpire appears ready.
With preparations in top gear ahead of the poll, the security operatives have also stated their readiness to secure lives and property on election day.
But Mr Jegede said that he had been left with no chance of campaigning as the campaigns end at midnight on Thursday and it was time for INEC to prove that it is indeed interested in giving all candidates equal opportunity.
Alongside the leadership of the party in Ondo state, Mr Eyitayo Jegede, on Friday stormed the INEC office to press home his demand but INEC said that it would go ahead as planned.
The Resident Electoral Commissioner, Mr Segun Agbaje, insisted: "We have passed that stage. No postponement. We are going ahead on Saturday."
The PDP man expressed disappointment: "We are asking you to give us the same opportunity and now you say it is expensive. We say give us a level playing ground, you say it is expensive."
Speaking later on Channels TV's Politics Today, Mr Jegede argued that by the Electoral Act, INEC ought to display the names of candidates for 30 days.
Therefore, with his name "unlawfully removed" on October 27 and later reinstated to be displayed for only two days, it would be unfair to proceed with the election which saw other candidates' names duly displayed for 30 days.
Channels Television visited the INEC headquarters in Alagbaka area of Akure, the state capital, which has been bubbling with activities regarding the election.
Sensitive materials meant for each of the local government areas were seen stacked and ready for distribution.
The INEC REC told Channels TV that the materials would be moved to the 18 local government areas on Friday.
There was also a heavy presence of security operatives including the Mobile Police, military, Nigeria Security Civil Defence Corps supporting the Police.