Agricultural Extension Agents Get Motorcycles To Boost Services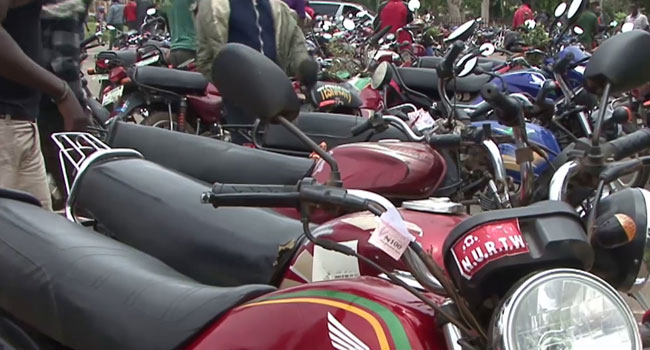 The Delta State Government has distributed motorcycles to Agriculture Extension Agents to boost their services in the State.
The Commissioner for Agriculture and Natural Resources, Austin Chikezie, distributed the motorcycles to the Extension Officers on Friday.
He said that the State government took the initiative to ensure that Extension Officers were motivated since they were closer to the farmers.
Mr Chikezie stated that "the motorcycle will help the extension workers to travel to the interiors where they could not go due to lack of mobility".
According to the Commissioner, the government agricultural policies, programmes and new technology would be easily communicated to the farmers who are the end users of the information through the Agriculture Extension Agents.
He pleaded with those who have not received their motorcycles to be patient, as the government would purchase more motorcycles to fulfil its promise of distributing 95 motorcycles to Extension Workers in the State to help them in the discharge of their duties.
A total of 71 motorcycles were distributed to Agriculture Extension Agents from the three senatorial districts of the State.
One of the beneficiaries, Mr John thanked the State Government for the gesture, saying; "this will go a long way to help us travel to remote areas where we could not go before".