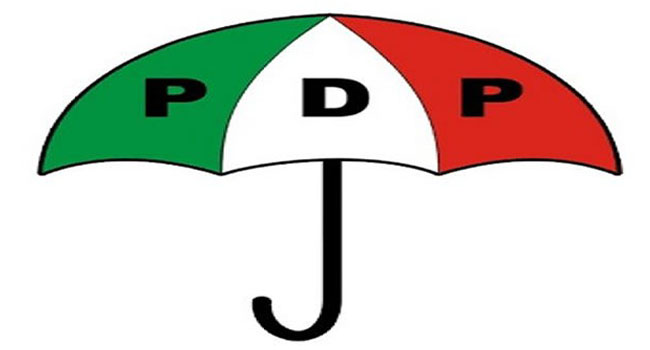 Barely 24 hours to the Saturday, November 26 governorship elections in Ondo state, the Ahmed Makarfi-led caretaker committee of the Peoples Democratic Party (PDP) says it has no confidence in the Independent National Electoral Commission (INEC) conducting free and fair elections in the state.
Spokesperson to the party, Mr Dayo Adeyeye, told journalists in Abuja that the party lost its confidence in the electoral body after it substituted the name of Mr Eyitayo Jegede before it was reinstated by the Appeal Court on Wednesday.
He insisted that the electoral body had no reason not to postpone the elections to another date so as to compensate their candidate for the time lost in his campaign while the court cases lasted.
"As far as am concerned, under this circumstances, INEC is no longer independent. Its name should now be called partial national electoral commission – PNEC.
"It's no longer independent because it seems to me that there is a cabal dictating to them everything they want to do.
"The national commissioners that are deployed to Ondo state, we have no confidence in them. They are the same people sent to Edo state to rig the elections. They rigged the elections in Edo state. So we don't have confidence in them going to Ondo state.
"The other issue is the Ondo elections. We called on INEC severally to postpone the elections because they are part of the problem that we are facing. If they had not substituted Jegede's name illegally, we would not have had this problem.
"I say they substituted the name illegally because they monitored the primary, the name was submitted, you accepted it and you published the name as the candidate of PDP. Then suddenly the court order came and you have two court orders. You choose the one you obey.
"And you know INEC has a panel of legal advisers who work for them; legal consultants made up of SANs. They normally refer these matters to them and they give them advice. And to the best of my knowledge, that panel gave them advice to retain Jegede's name."
Jegede Demands Postponement 
Ondo state governorship candidate for the Peoples Democratic Party (PDP), Mr Eyitayo Jegede, on Thursday called for a postponement of the election.
Mr Jegede said that he had been left with no chance of campaigning as the campaigns ended at midnight on Thursday and it was time for INEC to prove that it was indeed interested in giving all candidates equal opportunity.
Alongside the leadership of the party in Ondo state, Mr Eyitayo Jegede, on Friday stormed the INEC office to press home his demand but INEC said that it would go ahead as planned.
The Resident Electoral Commissioner, Mr Segun Agbaje, insisted: "We have passed that stage. No postponement. We are going ahead on Saturday."
The PDP man expressed disappointment: "We are asking you to give us the same opportunity and now you say it is expensive. We say give us a level playing ground, you say it is expensive."
Speaking later on Channels TV's Politics Today, Mr Jegede argued that by the Electoral Act, INEC ought to display the names of candidates for 30 days.
Therefore, with his name "unlawfully removed" on October 27 and later reinstated to be displayed for only two days, it would be unfair to proceed with the election which saw other candidates' names duly displayed for 30 days.