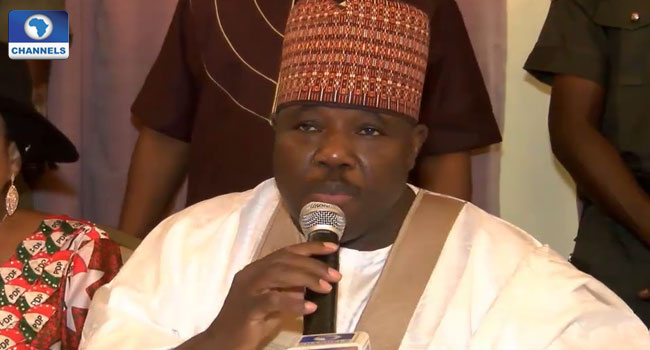 Members of the Ali-Modu Sheriff-led faction of the Peoples Democratic Party (PDP) say it is time for reconciliation with the Ahmed Makarfi-led caretaker committee in order to move the party forward.
This statement comes in the aftermath of the Ondo state governorship election which the party's candidate, Mr Eyitayo Jegede lost to Rotimi Akeredolu of the ruling All Progressives Congress (APC).
The Modu-Sheriff faction have blamed the PDP's failure in the Edo and Ondo governorship elections on impunity of its leaders and their lack of respect for the party's constitution.
The faction's vice chairman, Mr Cairo Ojougbo, told journalists in Abuja that leaders of the PDP have refused to learn, even though the party has been paying the price of impunity since 2015.
Agents of Darkness
Meanwhile, the Makarfi faction of the PDP has described the Senator Ali Modu Sheriff-led faction of the party as agents of darkness, insisting that the former Governor of Borno State is not the Chairman of the party.
In a statement on Monday, the opposition party said its attention had been drawn to "another set of garbage and tissues of lies put together by the discredited loyalists of Senator Ali Modu-Sheriff in the name of a press statement".
The party stated that the 'group', which it described as non-PDP members, had in the statement tried to sustain it's illegal claim to the leadership of the Party, but insisted that it would not leave them to continue to deceive Nigerians.
The party's division became obvious when the former chairman of the party Ali Modu Sheriff was removed at a convention in Port Harcourt.
After that convention, the embattled leader secured several court orders that further scuttled unity in the party.
The extent of the division was further seen when the party produced two different candidates for the Edo State and Ondo State governorship elections.
In the latest election in Ondo, the party lost to the All Progressives Congress, a defeat that had been largely attributed to the division in the party.