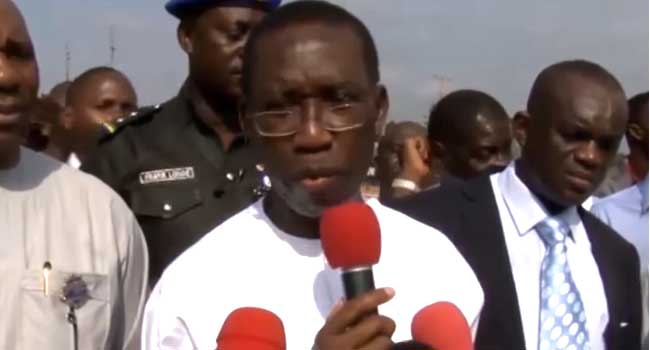 Delta State Governor, Ifeanyi Okowa, has urged community stakeholders particularly traditional institutions to engage in peace building in their areas for development to thrive.
He made the call at Orerokpe in Okpe Local Government Area during the grand finale of the 10th Coronation Anniversary celebration of Okpe monarch, His Royal Majesty Orhue 1, Orodje of Okpe kingdom.
Governor Okowa said that only a peaceful environment would bring development and investment to the society.
He emphasized the need for traditional institutions to partner with government to ensure peace and security in their domains and the state at large so that investment and development would thrive.
"I want to urge all stakeholders to join hands in ensuring peace and security in our various communities. Today the Okpe kingdom has been relatively peaceful in the last one and half years and this has secured oil activities in this axis," he said.
He appealed to the youths in the various communities to desist from pipeline vandalism as this has impacted negatively on communities and the state and has also hampered meaningful development in the various oil bearing areas.
"Deltans have suffered enough of pipeline vandalism, we should give peace a chance, it has impacted on us negatively and I think we must desist from it" Governor Okowa maintained.
He thanked the Okpe people for supporting their royal father to maintain the peace in their community and secure the oil facilities in this area.
The Delta State Deputy Governor, Kingsley Otuaro, Delta State House of Assembly members led by the Speaker, Monday Igbuya, as well as former military administrator, Waiter Feghabor, were among the dignitaries at the event.