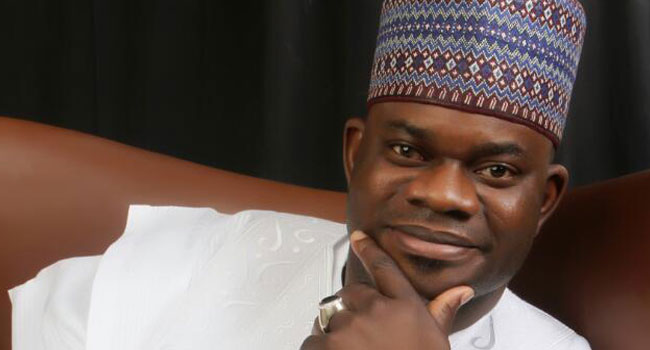 The Governor of Kogi State, Mr Yahaya Bello, has threatened to sack any commissioner who is not in tune with his administration's new direction agenda to move the state forward.
Governor Bello gave the warning while addressing reporters after an unscheduled visit to the Government Day Secondary School, Adankolo in the state's capital, Lokoja.
The governor, who was at the school for an on-the-spot assessment, said it was deplorable for any commissioner not to be abreast of the challenges confronting their various ministries and agencies
Governor Bello and the commissioners were supposed to have an emergency council meeting, but Mr Bello came in later and asked them to accompany him somewhere for a visit.
The convoy went through some routes which made it difficult for anyone to guess where the governor was going, before they finally arrived at the Government Day Secondary School amidst cheers from the students who immediately noticed it was the governor.
It was, however, a shock for the management who never expected him.
Arriving at the school, Governor Bello walked straight to the principal's office.
The principal, Momoh Umoru, wasted no time in telling him some of the problems the school is encountering at the moment. The picture painted by the principal did not, however, go down well with Governor Bello who sounded tough to his Commissioner for Education, Mr Sunday Tolorunleke.
After talks with the principal the governor went to the accountant's office to see how funds given to the school is spent.
He, thereafter, met with all the staff, telling them his intention on the visit. The governor also promised to pay all outstanding salaries before December ending.
Some of the teachers reacted to the visit which they said was first of its kind since the school was established in 1983.
Osang Moses, who hails from Cross River State but served under the National Youth Service Scheme in Government Day Secondary School in 2011/2012, was given an automatic employment by the governor.
After the inspection, Governor Bello sounded a warning to members of his aides, saying he would sack anyone who does not conform with the policies of the government aimed at making the state better.
Expert said the visit was timely and hailed his decision to sack commissioners who are found of seating in the office.