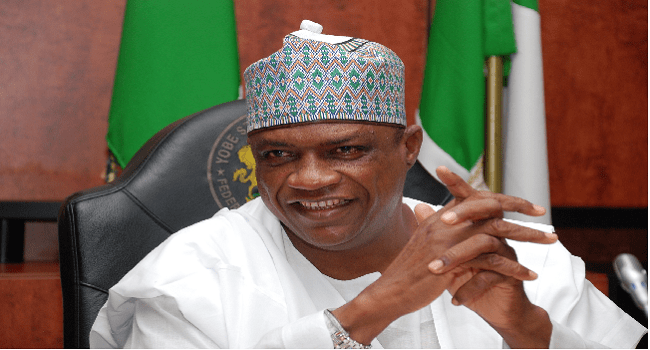 Yobe state government on Tuesday, commenced the distribution of 5000 radio sets to the Internally Displaced Persons (IDP's) in the state.
The government believes giving the IDP's transistor radio sets would keep them conversant with happenings across the globe.
Flagging off the distribution exercise at the Pompomari IDP camp in Damaturu the state capital, the state commissioner of home affairs, information and culture, Aji Bularafa, said it would also enable them contribute their opinions in the daily activities of governments.
The commissioner noted with dismay, that the activities of the Boko Haram insurgency displaced the people, thereby depriving them access to timely and accurate information.
"Today's occasion is catalyzed by the North East Regional Initiative (NERI), to fill the gap in the information dissemination process in our communities.
"The 5,000 radio sets are provided to the state government by NERI, through bilateral agreement for distribution to IDP's in the 17 LGA's of the state.
"It is my fervent hope and believe that these radio sets would help in providing the necessary information on the activities of government to the IDP's, which may eventually enlighten and educate them, thereby giving them the opportunity to express their views and opinions," the commissioner said.
He disclosed that the state government has been magnanimous in the area of providing both food and non-food items to the IDP's.
The state coordinator of the North East Regional Initiative (NERI) Mr Kachalla Abacha, also added that the aim of providing the IDP's with the transistor radio is to bridge the gap between the government and the governed in the area of keeping themselves up to date with happenings.
He described the radio as an indispensable companion that would help them know and contribute to the nation's development, he therefore urged beneficiaries to make the best use of the facility.
"Radio is a ubiquitous medium which is very important in the area of educating, entertainment and enlightening the populace.
"This medium will help them know of developments and contribute their opinions that will directly or indirectly shape the policies of government at all levels," Mr Abacha said.
Since the commencement of the Boko Haram insurgency and with the presentation of food and non-food items to the IDPs in the state, this is the first time the Displaced Persons are been provided with a transistor radio which the government believes would help to educate, enlighten and entertain them while in the camp.