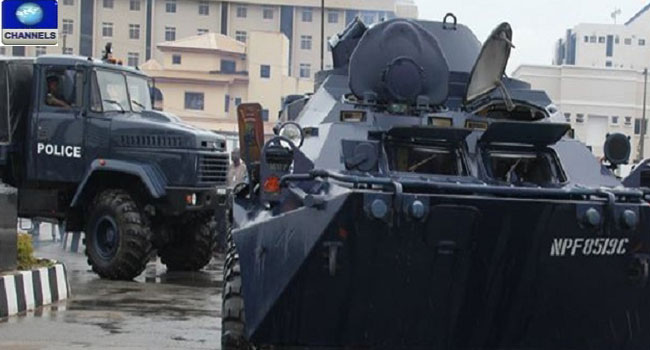 The Ekiti and Osun State Police Commands are fortifying patrols in all border towns to reinforce security of the states and guard against cross- banditry in the two states.
The synergy was reached at a meeting presided over by the Commissioners of Police in Osun, Mr Olafimihan Adeoye and his counterpart in Ekiti, Mr Wilson Inalegwu, at the Ado Ekiti headquarters, where other senior officers and heads of units were present.
The commands expressed resentment at the increasing robbery incidents in the border towns in the two states, saying proactive measures must be taken to tackle the menace.
The Police Commissioners agreed that patrols and other policing activities along boundaries must be harmonised, just as the commands promised to extend and expand coverage of radio communication system between the two commands.
The Police bosses directed the commanders of Safer Highways in the two states to devise ways of exchanging information through regular communication, adding that police personnel in pursuit of criminals should be given full support with less protocol across boundaries.
"Part of the agreement reached to reduce crime across borders was that, the two commands must be ready to fight crimes and criminality in a manner devoid of pursuit of glory.
"We also agreed that intelligence must be appropriately shared between the two commands and that the Divisional Police Officers and Area Commanders must hold regular meetings and strategise on how to make the lives and property of those at the border towns safe.
"We are appealing to the state governments of the two states on the need to clear the road necks to prevent visibility problem and reduce the idea of criminals laying ambush for our men during exchange of gunfire," they said.
The Commands also agreed to hold joint training on weapon handling and partner in other critical operational areas that could boost the effectiveness of the police.