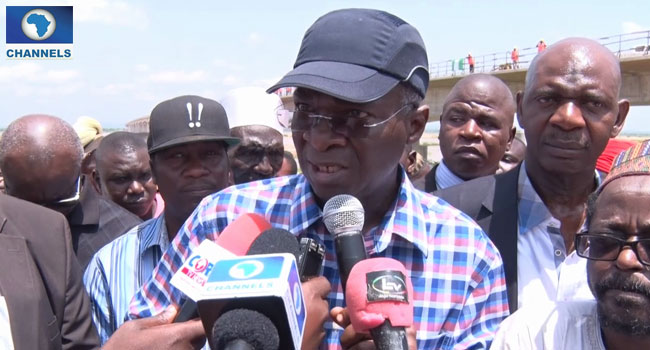 The Minister of Works, Babatunde Raji Fashola, has stressed the need for the federal government to revisit tolls as a means of raising funds for the maintenance of Nigerian roads.
Fashola was speaking at the public hearing on a legislation seeking to scrap the Federal Roads Maintenance Agency (FERMA) and replace it with the Federal Roads Authority.
The minister asked the legislature not to set up a new agency but rather, strengthen the existing agency which has a similar mandate.
"We also welcome the idea of creating a maintenance agency, but we think that all of the recommendations that have been made for maintenance, should be embodied in the agency that the government has already created, FERMA, repeal the existing FERMA law, re-enact it and put all of the new things we want to create inside it," Fashola advised.