Reps Invite Abdulmumin Jibrin To Answer Petitions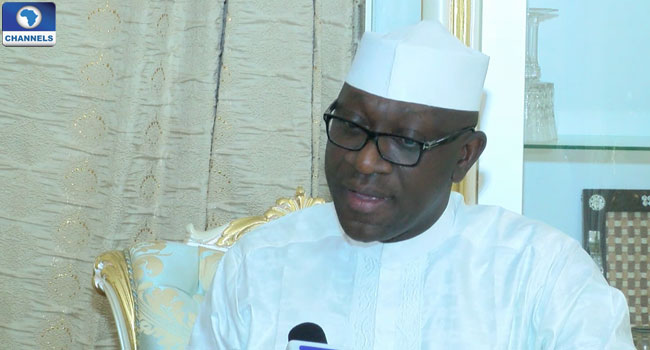 The House of Representatives in Nigeria has resolved to admit the former Chairman of the Committee on Appropriation, Abdulmumin Jibrin, into the National Assembly for questioning over two petitions against him.
During plenary on Wednesday, the Chairman of the House Committee on Ethics and Privileges, Representative Ossai Nicholas, in a motion said the committee was in possession of a petition against the suspended lawmaker.
According to him, the documents bear allegations of absenteeism and poor representation of Kiru/Bebeji Federal Constituency of Kano State in the House of Representatives against the embattled lawmaker.
The second petition is from the anti-corruption unit of the National Youth Council of Nigeria. They are accusing Honourable Jibrin of maintaining foreign accounts in contravention of the constitution which bars public officials from operating foreign accounts.
Before Representative Jibrin was suspended, he had accused the Speaker of the House of Representatives Yakubu Dogara and some members of the House Leadership of budget fraud and abuse of office.
After the allegation, he was accused of allegedly breaching the practices and precedents of the House of Representatives and was referred to the Committee on Ethic, but he refused to appear before the committee.
After his refusal, he was suspended on september 28 for 180 sitting days.
According to the House presided over by the Deputy Speaker, Representative Yusuf Lasun, Representative Jibrin required to tender a formal written apology to the House, before his future resumption of duties.
He is also barred from positions of authority in the House till the end of the 8th assembly.
The House of Representatives has three sitting days in a week and going by that the lawmaker will be away for 60 weeks.