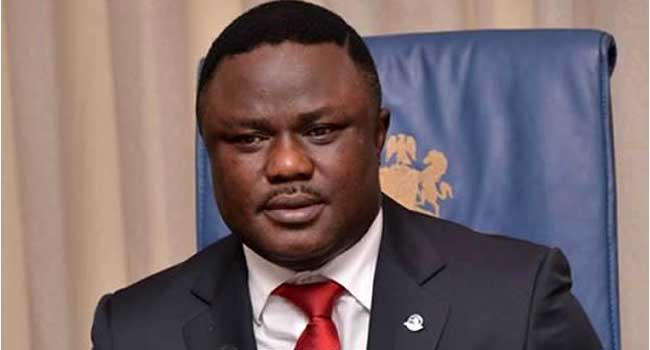 The Supreme Court has upheld the nomination of Governor Ben Ayade by the Peoples Democratic Party (PDP) for the April 2015 governorship election in Cross River State.
The apex court held that Ayade was validly nominated by his party PDP and consequently dismissed the appeal filed by one Joe Agi (SAN) who was a governorship aspirant in the 2015 governorship election also on the PDP platform.
In the lead judgment delivered by Justice Clara Ogunbiyi on the appeal challenging the nomination and age of Governor Ben Ayade, the court held that the claim of criminality and false declaration of age brought against the Governor by the appellant was not proven beyond reasonable doubt as required by law.
The court said that the discrepancy in the age declarations on two separate documents which bore March 2, 1968 and March 2, 1969 was not intended to offend Section 177 of the 1999 constitution, which has the mandatory age for a governorship candidate at 35.
The apex court held that from whatever angle the age declarations were looked at, Governor Ayade was either ten or eleven years over and above the mandatory age of 35 stipulated by Section 177 of the 1999 constitution.
The court also held that the issue of membership of the PDP raised by the appellant against Governor Ayade and the alleged failure to pay the membership fee was part of the internal affairs of a political party which no court of law has the right to adjudicate on.
The court thereafter dismissed the appeal for lacking in merit, bringing to an end any question on the candidacy of Governor Ben Ayade of Cross River State.
Ayade Reacts
Meanwhile, Governor Ben Ayade has described the Nigerian judiciary as transparent, irrespective of recent occurrences in that arm of government.
Ayade said this while addressing journalists in Abuja after the Supreme Court upheld his nomination by the PDP for the April 2015 governorship election.
He also assured the people of Cross River state that there would be tremendous development as he is working towards making the state less dependent on federal allocation.