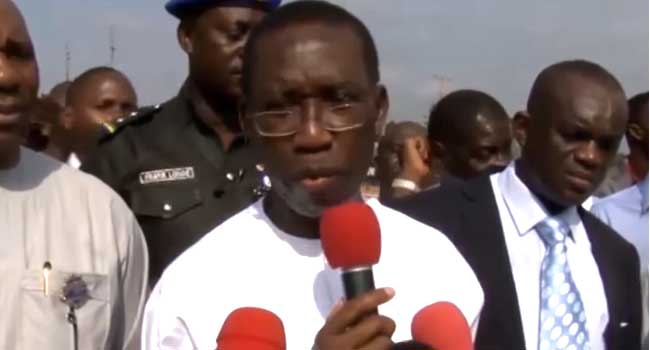 The Delta State Government says it is looking to generate 65 million Naira from Light Emission Diode (LED) Display Boards that would be placed at strategic locations across the State.
An official of the State government said it was was the outcome of the state's consideration of other means of generating funds to shore up its revenue base.
While briefing reporters of the activities of his ministry in Asaba, the capital of the state, the State Commissioner for Energy, Mr Newworld Safugha, said the State Government was aware of the festering economic downturn in the country and was currently propping up measures to favourably respond to the situation by tapping into all of its sources of Internally Generated Revenues (IGRs).
He revealed that the result of one of such fruitful search for palliative measures to the country's economic crunch was the signing of an agreement with a private investor expected to take over operation of the State Government owned Light Emission Diode (LED) Display Boards that are stationed in strategic areas of the state.
"In the area of dissemination of information and advertisement on the Light Emission Diode (LED) Display Boards across the State, a leasing agreement has been signed with Messrs Wall's Integrated Service Limited, to utilise the LED Display Boards for advertising purpose," Safugha told reporters.
The Commissioner further explained that the LED Display Boards, which were electronic engineering technology used for dissemination of public information and advertisements, would generate a total of 65 million Naira to the state government on an annual basis.
He also explained that the facilities, which would be given out on a lease term, would attract 50 million Naira and 15 million Naira from the urban and rural areas respectively.
"Such revenue will boost the gross earnings of the state," he added.