Dickson Seeks Probe Of Election Violence In Rivers State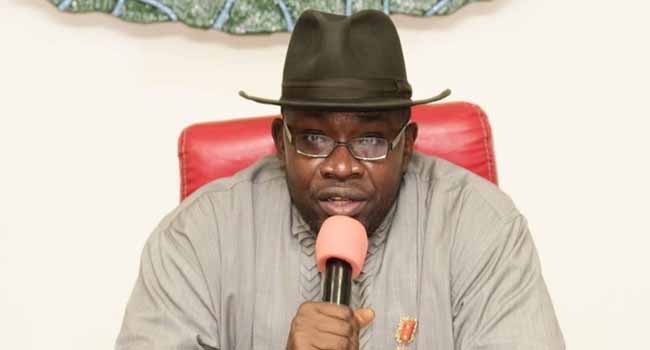 Bayelsa State Governor, Seriake Dickson, has called on the Presidency to investigate perpetrators of the Rivers state rerun election violence and punish the culprits.
In a statement issued on Monday, he called on President Muhammadu Buhari and other relevant organs of the government to "carry out a thorough investigation and bring the perpetrators of election violence to book to protect the nation's democracy and serve as a deterrent to others."
He condemned the action of the security agencies, "who instead of being neutral, became openly biased and supportive to the opposition in its efforts at maiming, intimidating and derailing the process".
He then called on the Independent National Electoral Commission (INEC), security agencies and other major stakeholders to protect the nation's democracy through proper conduct of future elections, in line with the tenets and practice of democracy all over the world.
Governor Dickson also commended the winners of the state and National Assembly rerun elections.
According to him, the resilience and bravery of his Rivers State counterpart, Nyesom Wike, the chiefs and people of Rivers state is a manifestation of the people's resolve and conviction in the nation's democracy.
In a congratulatory message to Governor Wike, the government and people of Rivers state, the Bayelsa governor praised the leadership of the Peoples Democratic Party (PDP) and its supporters throughout the state for resisting attempts to subvert the collective will of the people which according to him was evidenced in the polls.
Dickson praised them for defying all the odds to achieve victory for the party in all the elections.
The Governor also used the opportunity to congratulate all the PDP candidates, who emerged victorious and party faithful "for reposing so much confidence in the party and its candidates in the elections."