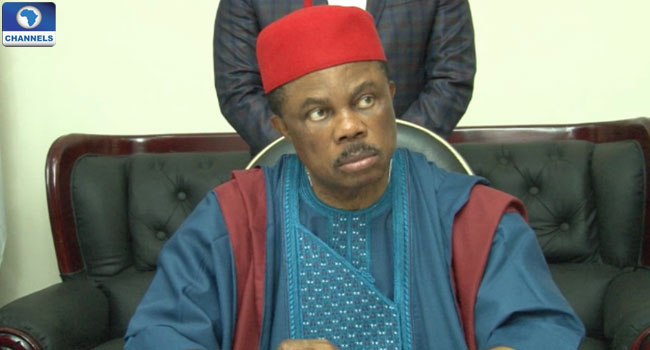 Anambra state governor, Willie Obiano, has signed a 5.5 billion Naira Memorandum of Understanding (MoU), for the construction of a Bonded Container Terminal in the state.
The Terminal which would be located at the industrial zone of Ozubulu in Ekwusigo local government area of the state, would occupy 13 hectares of land and would accommodate various facilities as well as some government agencies such NAFDAC, NDLEA and Nigeria Customs Services.
It is also expected to including a container examination shed, equipment maintenance workshop, lorry and container parks.
This was according to the Chairman of Anambra State Investment Protection and Promotion Agency (ANSIPPA), Cyril Enweze.
The terminal would provide commercial services such as transportation and distribution solutions, customs brokerage and compliance solutions, freight management solution, export documentation, processing, storage and packaging solutions. "The benefits are enormous," he said.
Obiano says he would compliment the project by establishing a rail line to enhance productivity and avoid damage on roads due to movement of heavy duty truck on them constantly.
Chairman of Bonded Container Limited, Anthony Nwabunike, says the idea of choosing Anambra is due to the think home philosophy of Governor Obiano, targeted at making the state a first choice investment destination.
He noted that the project is strategic, based on the fact that about 47% of Anambra people are into importation business and that the challenges they face in the hands of Nigeria Customs Officers on the road are numerous.
He then assured indigenes of timely construction of the project within the ten months stipulated period.
The governor who expressed excitement over the project, stated that it is in line with the export activities of the state.
He added that he had finalized talks with a Chinese company on the project.
Stating other benefits, he revealed that it would not only enhance business activities in the state, but would also create 250 direct jobs and 750 indirect jobs which would ultimately boost the state's internally generated revenue.