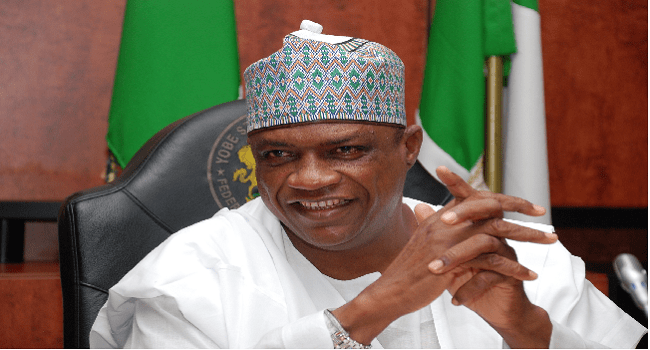 The Yobe State Government has tasked journalists to sharpen their reportorial skills, as the Nigerian Union of Journalists (NUJ) doles out 110 laptops to its members in the state.
The Special Adviser to the Yobe State Governor, Abdullahi Bego, challenged the journalists to take advantage of the new information technologies to improve on their reportorial skills.
He disclosed that the 110 laptops were given free to the council by the Nigeria Communication Commission (NCC) with the aim to widen the prospects of journalism practice in Yobe State and to also meet the challenges of modern day journalism.
The Governor's spokesman praised journalists who remained in the troubled northeast region to keep the society informed about happenings during the heat of the Boko Haram insurgency.
With the development in information and communication technology, he said although everybody has an opportunity to be a journalist, being professional would make the difference.
Bego urged the reporters to rise up to the task, saying the development in the ICT world requires more from them in terms of adding more flesh to what makes the headlines.
He also tasked them to be more in-depth and truthful in their reportage and make the best use of social media websites such as the Facebook, Instagram and Twitter among others".
The Zonal Vice President of NUJ in charge of Zone E, Aisha Ibrahim, commended the partnership between the Yobe State Executive Council and NCC and urged members of the union to make the best use of it.
She said the ICT training would go a long way in improving professionalism among the journalists and called on them to leverage on the knowledge acquired in their day to day professional duties.
On his part, the Yobe State Chairman of NUJ, Yusuf Isah, thanked the state government and the NCC for the gesture, saying it would greatly uplift the status of journalism in the state and beyond.
He said that the union would commence an ICT training, in view of the new trends in journalism to educate members on how to face new challenges.