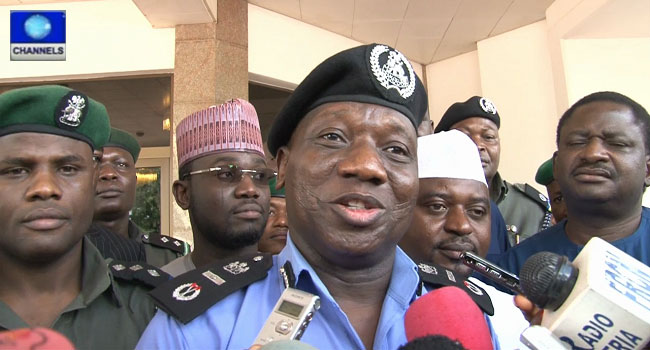 The Inspector General of Police, IGP Ibrahim Idris, has setup a team of detectives and experts to conduct a thorough investigation into the incidents mentioned by INEC in the Rivers State legislative rerun election.
This is in response to the statement credited to Chairman of the Independent National Electoral Commission (INEC), Professor Yakubu Mahmud, to the effect that there were 70 incidents that tended to derail the December 10 elections.
The Police said that the team was constituted with a view to uncovering those who were directly or indirectly responsible for such incidences and bring them to justice.
A statement by the Force Public Relations Officer, DCP Don Awunah, revealed that investigative team has also been mandated to conduct forensic analysis on the audio report released by Sahara Reporters alleged to be the voice of the Rivers State Governor, Nyesom Wike, pertaining to the concluded elections.
Policing With Integrity
The Police urged the Rivers State government and INEC to avail the investigative team with facts at their disposal and grant them the desired cooperation and assistance to achieve a comprehensive and conclusive investigation.
They also appealed to election observers, civil society groups, human rights watchers and other stakeholders in the elections to assist the team with valuable information they may have.
The Police noted that they are committed to enthroning the principles of democratic policing and ensure that the IGP's master plan on election security takes hold in Nigeria, in accordance with international best practices and core value of policing with integrity.
The investigative team is headed by a Deputy Commissioner of Police who has vast experience in investigation.
The Police said the team has 30 days to complete the investigation and submit its report and assured that the findings would be made public.