Channels Television Wins TV Station Of The Year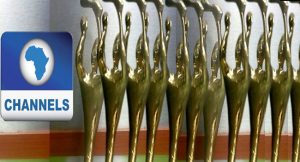 Channels Television has won the best television station in Nigeria for the 11th time.
The station won the award given by the Nigerian Media Merit Awards on Sunday in Lagos State.
At the event, the announcement heralded the emergence of Channels Television as the Best Television Station for 2015, for a record 11th time.
The station previously bagged the award in 2000, 2001, 2003, 2004, 2008, 2010,2011, 2012, 2013, 2014 and 2015.
Channels Television's newscaster, Amarachi Ubani won the Newscaster of the Year Award.