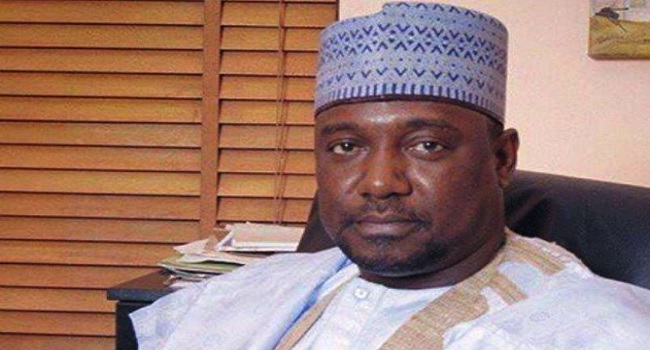 Niger State Governor, Abubakar Bello, on Tuesday made a minor change in his cabinet.
The governor redeployed the Commissioner for Land and Housing, Haliru Jikantoro, as well as his counterparts in Agriculture and Rural Development, Aliyu Abdullahi and that of Local Government and Chieftaincy Affairs, Kabiru Musa.
A statement by the Commissioner for Information, Culture and Tourism, Mr Jonathan Vatsa, after the last State Executive Council meeting for the year 2016 revealed that there would be more changes in 2017.
Governor Bello, who thanked the commissioners and council members for their cooperation and contributions, was not so impressed with their performances saying he could only give a pass mark of 60%.
"I commend every one of you but you must all sit up because 2017 will be a year of fulfilled promises. I can give you a pass mark of 60% but much is expected of you by next year.
"Everybody must sit up because we must deliver the dividends of democracy to the electorates," he said.
Governor Bello redeployed the Mr Jikantoro to Local Government Affairs while Mr Abdullahi is to take over from him.
He also directed Mr Musa to take over from the Commissioner for Agriculture and Rural Development.
Similarly, the Permanent Secretaries of Ministry of Health, Dr. Umar Ibrahim Tiffin, that of Justice, Mr Ndagi Wali and the Director of Hospital Management Board, Dr. Makunsidi are to report to the Head of Service for new redeployment.
The Director of Planning and Statistics in the Ministry of Health would also resume at the Hospital Management Board.
While wishing all members a Merry Christmas and Happy New Year in advance, Governor Bello tasked them to show more commitment in carrying out their functions in accordance with his mandate.
He said that "more changes will come with the new year".