Suspected Gay Blind Beggar Tells Police How Much He Pays Young Boys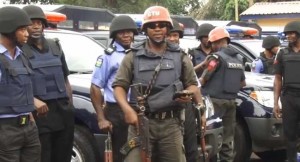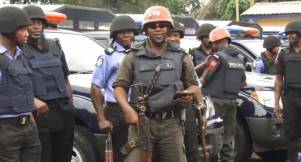 The Niger State Child's Right Agency on Wednesday facilitated the arrested of a 60-year-old blind beggar identified as Idris Usman over homosexual activity committed against two young boys.
The suspect popularly referred to as Bagobiri was arrested while trying to escape from the state when he got the information that he was being trialed.
He is from Shinkafi in Zamfara State.
Addressing some police officials after he was arrested the blind beggar said pays the young boys between 50 Naira and 150 Naira depending on the availability of resources in his possession.
He acknowledged that the act was a bad habit not acceptable by God and humanity but was pushed by the devil (Satan).
Bagobiri has no wife of his own but had a child with a woman in Lagos.
The two victims simply identified as Mustapha, 10 and Zangina, 12, in JSS Two confirmed the incident, They said he used to invite them for the devilish act.
His exploitation of the young boys was discovered when Zangina fell ill and went to Minna General Hospital for treatment. He was reported to have been infected with bacteria in his body sequel to annal intercourse and was referred to the agency for investigation.
The mothers of the victims, Umaima Umar and Fatima Umar, noted that they were not aware that such act was going on, but they, however, demanded that the mand should be made to face the law.
The two further stated that the homosexual activity had been going on for about one year now.
The Director General of the rights agency, Mrs Mairam Kolo, said that "when the case is established in the court of law after police investigation, Bagobiri will face life imprisonment or 14 years jail term" as stipulated by Nigeria's anti-gay law.
She said: "This is a homosexual case with underage just as penal code law stipulates live in prison while Child's Right Act stipulates 14 years in prison and compensation to the victim".
She blamed parents for negligence on their part and insisted that they must be watchful over the kind of people their wards associate with.
Mrs Kolo  further urged parents to questions their kids when they are seen with money or other gifts.