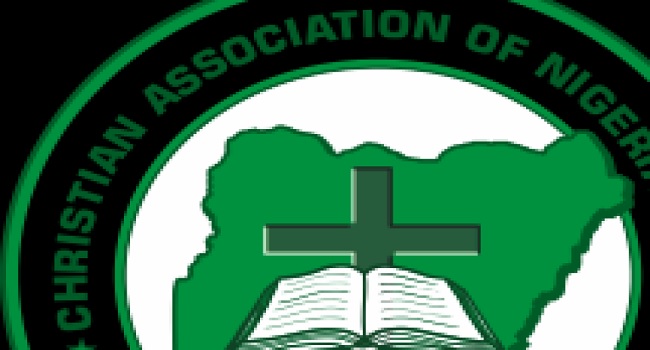 The Christian Association of Nigeria (CAN), Yobe state chapter, has taken delivery of some food and non-food items presented to its displaced members by the state Government.
The materials are to be shared to its members located in four Local Government Areas of the state, considered worst hit by the Boko Haram insurgents.
Presenting the materials to the Christian community, the Commissioner of Home Affairs, Aji Bularafa, said Governor Gaidam's administration is demonstrating the spirit of togetherness by extending hands of friendship to the Christians community "at this festive period".
He said the materials should only go to the displaced Christians living in Damaturu, the state capital as well as those in Gujba, Gulani and Potiskum Local Government Areas, believed to be worst affected by the Boko Haram insurgency.
"The Christians in these Local Government Areas lost their valuables such as; foods stuff, cloths, churches among several other materials, and like their Muslim counterparts, government thought it wise to assist them particularly at this festive period so that they will celebrate without any hitch.
"This symbolizes spirit of oneness irrespective of any difference and the governor expect CAN leadership to share these items to the traumatized Christians to enable them celebrate the birth of Christ like any other Christian" Aji Bularafa said.
The commissioner prayed for harmonious coexistence among the diverse cultures, religions and tribes in the state, the country and the world as a whole.
The CAN secretary Mr Emmanuel Yilar Apagu, also expressed his appreciation to the Yobe state Government for the gesture describing it as "very timely by putting a smile in the faces of Christians at this festive period".
While assuring to share the items truthfully, the reverend said the materials would go a long way in alleviating the sufferings of the Christian community, who he believes have been traumatized for a very long time.
"We are seriously surprised by these gifts of food and non-food items because it's the first of its kind in the history of the state and none of us expected it.
"We wish the government more strength, wisdom and good leadership in piloting the affairs of the state believing that with this, government will continue to carry everyone along regardless of any difference. We quite appreciate" Mr Apagu said.