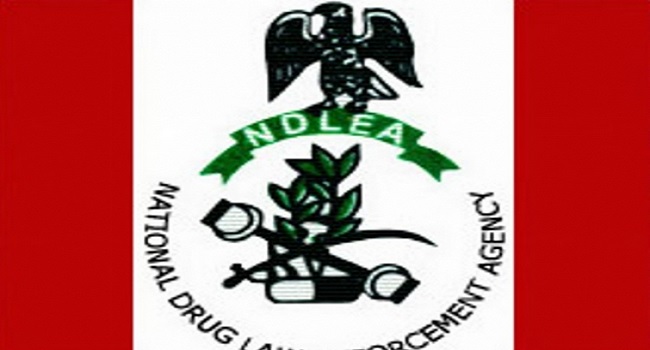 The National Drug Law Enforcement Agency (NDLEA), has convened a summit to enable commanders of the agency brainstorm and strategise on improved ways of combating the drug menace in Nigeria.
Chairman of the Agency, Muhammad Abdallah, in his address during the 2016 command officers' summit held at the Regional Academy for Drug Control in Jos, said the agency is committed to the war against illicit drugs as well as the syndicates involved.
"Furthermore, I desire an agency that will be highly proactive and intelligence driven.
"An agency that is committed to the dismantling of drug syndicates and the provision of best treatment and rehabilitation services to problem drug users."
The convergence of NDLEA officers for the 2016 command officers' summit with the ,
The event themed: 'Change Begins With Me: Repositioning NDLEA For Effective And Efficient Performance Towards A Drug-Free Nigeria', had many dignitaries in attendance.
In his address, Plateau state Governor, Simon Lalong, challenged the agency to strengthen its collaboration with other agencies in the fight against illicit drugs in the country for maximum impact.
"Let me however challenge the agency to ensure that as part of its preventive measures, it strengthens its collaboration and cooperation with vital ministries, Departments and Agencies of Government that would help the war to succeed."
The United States Ambassador to Nigeria, Symington W. Stuart also tasked commanders of the agency on best global practices in counter-narcotics campaign with an assurance that America is firmly behind Nigeria in the campaign to eradicate illicit drugs from the country.
"I am delighted that we have started and we must continue to work together and talk to stakeholders of our collective responsibilities.
"If you think of any problem to tackle, I trust you to come up with a way to do it better. Whatever efforts you are making in the drug war will not end with you because the benefits are for your children, generations unborn and the world at large," the ambassador stated.
With the new strategies being put in place, Nigerians are looking forward to a drug free society as the commanders begin to exhibit the strategies adopted at the summit in exterminating illicit drug trafficking and consumption.