Police Up Security In Kaduna Ahead Of Christmas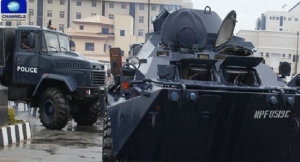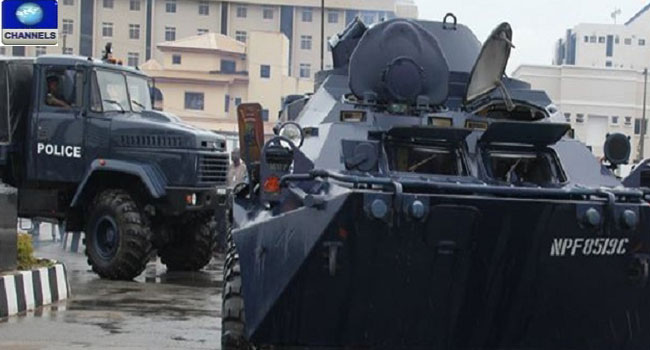 The Kaduna Police Command has assured residents of the state of adequate security ahead of the Christmas and new year celebrations.
The State Commissioner of Police, Mr Agyole Abeh, who briefed reporters in his office on Friday, said the police would ensure a crime-free yuletide.
He also advice residents to be vigilant and report suspicious movements and strange gatherings to security agencies during the festive period.
The Commissioner disclose that both conventional and mobile policemen would be deployed to motor parks, highways, worship centres, fun places and other public places across the state all in order to safeguard lives and property of citizens before, during and after the festivities.
Mr Abeh reiterated that fireworks and canisters had been banned in the state and however warned parents to be mindful of the activities and whereabouts of their children during the festive season.
"The Kaduna Police Command has made elaborate plans to ensure the safety of our citizens during this period. We have set up various security measures intended to give citizens sense of security in the state.
"We have mapped out plans, set up check points, that intend to scrutinise motorists. Honestly speaking, we are taking these measures for the interest of security of the state.
"The command has also deployed police mobile force and some conventional ones to strategic positions in the state so as to assist in securing especially the state capital and its environs," Mr Abeh told Channels Television.
He pointed out that most activities would occur in the state capital during the celebration and gave the assurance that the police were determined to make the city secured.
The commissioner further announced that adequate measures had been put in place to ensure quick response by the Police to complaints from the general public.
"We have patrol teams stationed in strategic positions that will respond within the shortest possible Time. My intention is that our response time will not be more than ten minutes," he stated.
Ahead of the Christmas celebration on Sunday, Channels Television's correspondent, Chimezie Enyiocha, who went round the city,  reports that there were presence of armed security operatives along the major roads and other strategic places.