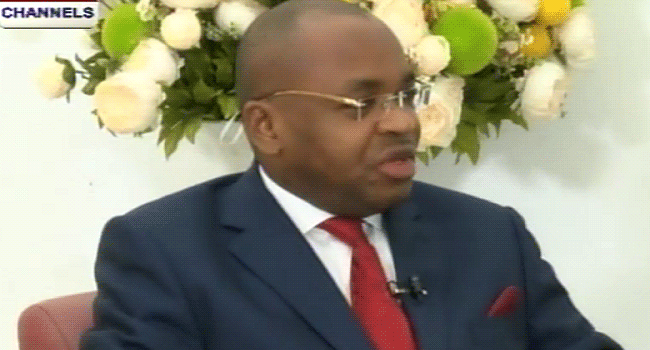 The enlarged caucus of the Peoples Democratic Party (PDP) in Akwa Ibom state has passed a vote of confidence on the State Governor, Udom Emmanuel and has unanimously resolved to support him for a second term in 2019.
These were parts of resolutions reached at the end of a meeting of the caucus held at the banquet hall of government house, Uyo.
The meeting was attended by major stakeholders of the party in the state including members of the state exco of the party, Gov Udom Emmanuel and his deputy, Moses Ekpo.
The Speaker of the House of Assembly, Onofiok Luke; immediate past governor and current Senate Minority Leader, Godswill Akpabio; Senators Bassey Albert and Nelson Effiong, all members of the House of Assembly, chairmen of local government councils, and party elders across the state also attended.
A communique read by the state chairman of the party, Paul Ekpo indicated that the decision was taken after a thorough review of the performance of the state government under the leadership of Governor Udom Emmanuel.
They highlighted, especially, his economic policies geared towards industrialization, job creation, poverty alleviation, youth and women empowerment, infrastructure consolidation and political inclusion in spite of the current economic challenges.
The caucus also expressed satisfaction with the performance of the party's elected representatives at state and national levels and also passed a vote of confidence on them.
The caucus is the most influential block in the Peoples Democratic Party in the state.