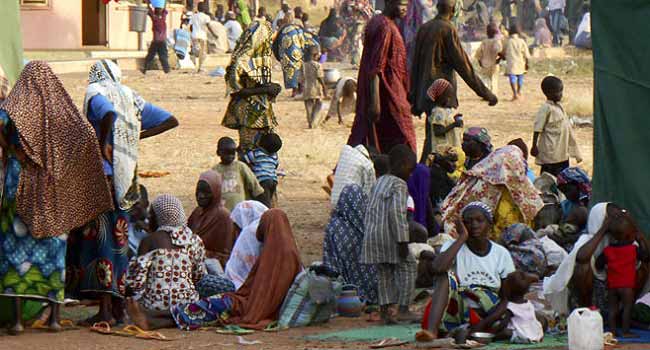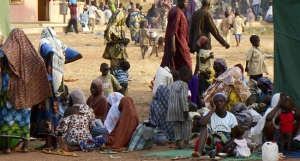 The Internally Displaced Persons (IDPs) living with disabilities in Yobe State have been provided with some relief materials as well as health support to improve their comfort.
A Non-Governmental Organisation (NGO), the Christaphen Blinding Mission (CBM) made some donations to physically challnged persons at the Kukareta IDPs camp located on the outskirts of Damaturu, the state capital in Nigeria's northeast.
Those who benefited from the gesture were the cripples, blinds, lepers and the aged among other destitute totalling about 550 persons.
The Programme Officer of CBM in Yobe State, Mr Elisha Agagak, said that the essence was to carry the IDPs along in the sharing of succour at this critical time of need.
He noted that in the distribution of relief materials, it has always been survival of the fittest as those living with disabilities get to be under-served.
The CBM, which is said to have greatly improved the lives of destitute and people with disabilities in Yobe State, also reached out to the IDPs in the area of health.
A mental health physician, Dr. Charles Nwoga, said that the mission made the health support necessary, considering the fact that most of them have severe mental challenges as a result of the insurgency.
Speaking on behalf of the beneficiaries, the village head of Kukareta, Mr Bulama Lawan, commended the mission for the gesture.
Mr Lawan noted that it was the first time disabled IDPs were being prioritised in the distribution of food and non-food items.