Police Building Collapse: Force Commits To Personnel Welfare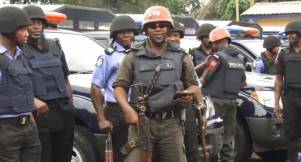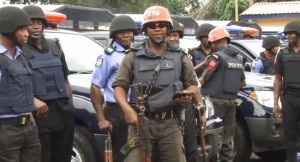 The Nigeria Police Force has reiterated its commitment to the welfare of its personnel, in a bid to ensuring the efficiency of its workforce.
The Assistant Inspector General (AIG) of Police-in-charge of Zone 2, Lagos, Mr Kayode Aderanti, said that the well-being of the officers and men was paramount to the force's authorities.
Mr Aderanti made the remarks on Tuesday shortly after he visited the site of a collapsed building at the Police Barracks in Ikeja.
He appealed to those who have been served notices of evacuation to vacate the blocks for further action.
The AIG went on the inspection visit in company of senior officers from the Lagos State Police Command in Nigeria's commercial capital.
The visit follows the mishap at the Area 'F' Police Command where the "w" block of the barracks partially collapsed on Christmas Day.
The incident led to the death of a sergeant and a civilian.
Officials of the National Emergency Maintenance Agency were at the site of the collapsed building while a vacation order has been issued to the occupants of the remnant.