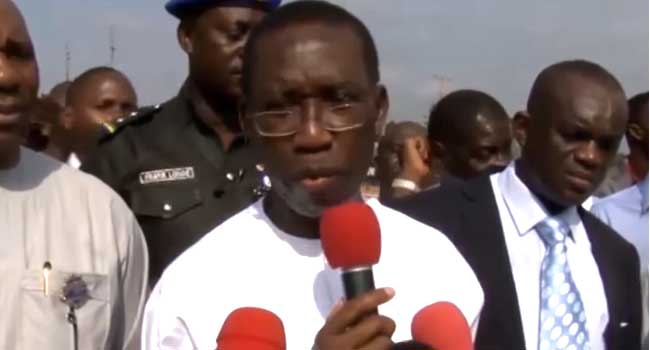 Delta State Governor, Ifeanyi Okowa, has reiterated that his vision for the state is to build and promote critical infrastructure.
This, he believes would create a conducive environment for investments to thrive in order to encourage meaningful engagement of Deltans, most especially the youth, upon whom the future lies.
Okowa stated that the vision is all encompassing in his administration's SMART Agenda.
According to him, this has initiated an economic development approach aimed at integrating the entire landmass of the state through good network of roads that link communities and cities across the three senatorial districts of the state.
The Governor who was represented by the state Commissioner of Information, Mr Patrick Ukah, disclosed this during the 4th biennial public lecture of the Enuani Democratic League (EDL), which took place at Ejeme-Aniogor in Aniocha South Local Government Area of the State.
In his words: "Our vision is to achieve sustainable development by building necessary infrastructure and creating the conducive atmosphere that would encourage investments and the meaningful engagement of our people, especially the youths to whom the future really belongs.
"Our economic development approach aims at integrating the state through good network of roads that link communities and cities across the state.
"This will also include the building of a befitting state capital. It is our goal to see that the completion of on-going projects across the length and breadth of the state is to give nerve and impetus to commerce".
He however called on all Deltans to encourage investors and also contribute their quota in the task of developing the state, assuring that the state government would continue to encourage and assist genuine investors, who are out to serve as agents of positive social and economic change.