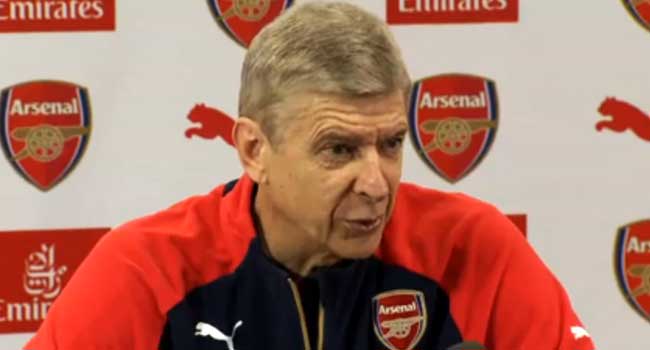 Arsenal manager, Arsene Wenger, has stressed the need to address the way football clubs manipulate loan markets to stockpile talents.
The Frenchman also told the club's website that short-term deals were essential part of a player's education.
Wenger, who currently has 13 players out on loan, believed that the manipulation of loan markets was one of the major challenges in modern football.
"It is one of the big problems in the modern game. You've invested a lot of money into players because we're paying more and more money, and then at the age of 20 you don't usually get much for any of the players.
"So the reflex is to stockpile the players. That's not right. When you look at the number of loans that happen here and there, the whole system has to be thought about again because we have two kinds of solution in there.
"The first is to continue developing players, the second step is just to make sure your investment is safe, and that's not the right way to think about it but it's the natural reflex for the clubs," the Gunners manager said on Thursday.
Meanwhile, Premier League leaders, Chelsea currently have about 40 players on loan to other clubs.
The Blues have come under criticism for exploiting loan rules, by snapping up youngsters from various clubs before immediately sending them out to gain experience.