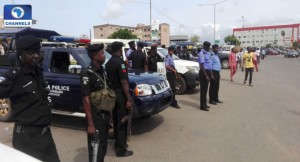 The Bauchi state police command has intensified efforts in ensuring the safety of lives and property with constant raids on identified black spots and flash points.
Police Commissioner of Bauchi State Command, Zaki Ahmed, while reviewing activities of the command, commended the public for availing the police with useful information that led to the successful warding off of various crimes.
Mr Ahmed said: "several arms and ammunition were recovered while suspects were arrested for offences ranging from armed robbery, cattle rustling as well as kidnapping.
Also according to him, the command recorded the rescue of 163 hostages and arrested over 636 suspects in relation to abduction of citizens within the state.
Furthermore, he revealed that no fewer than 43 motorcycles and nine vehicles were recovered although, the owners are yet to be ascertained.
"The suspects of the stolen vehicles have however been charged to court for prosecution," he said.
This follows an agreement between President Buhari, the Bauchi and Jigawa state governors, to collaborate in order to beef up the fight against insurgents.
It also follows the recent launching of the 'change begins with me' campaign and public complaint Rapid Response Unit, which was believed would speed up the process of counter-insurgency.