Ogun Police Boss Warns Against Extrajudicial Killing, Rights Abuse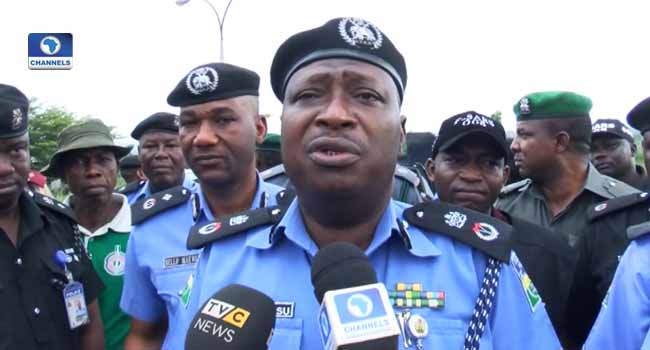 The Ogun State Police Commissioner, Illiyasu Hammed, has warned officers and men of the command against extrajudicial killings as well as human rights abuse in the discharge of their duties.
He handed down the warning in Abeokuta, the Ogun state capital at a meeting with Police officers and members of the Police Community Relations Committee.
The Commissioner of Police, while enlisting the support of residents and community leaders in the task of protecting life and property of residents, challenged men and officers to redouble their effort in the coming year.
"I have talked with my men and officers to have a change of orientation on the issues of human rights and dignity of persons.
"Any infraction on the rights of common man will not be tolerated. I am not saying if crime is committed, the right thing should not be done, but we must have respect for the rights of the residents of this state.
"Once you come with clean hands, you get equity. Any law-abiding citizens of this state, as far as I am concerned, is going to be respected in line with section four of the constitution of Nigeria.
"To ensure this, we have to work together with the people. I therefore urge each and every one of you to come along with us and partner with us in terms of protection of life and property through community policing and neighborhood watch.
"When you see something, say something to the appropriate quarters," he concluded.