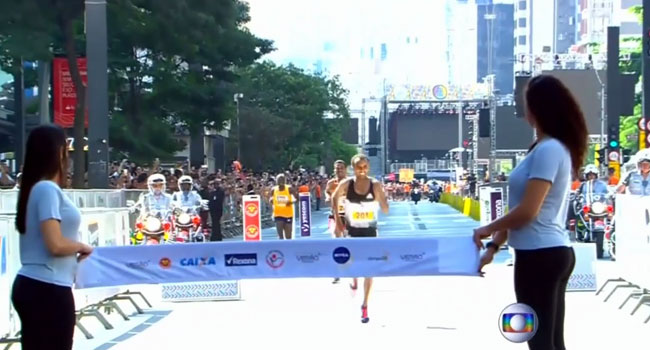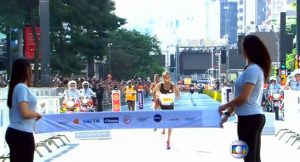 Africans once again dominated the Annual Sao Silvester Road Race in Sao Paulo with Kenyan Jemima Sumgong setting a record in the women's race and Ethiopian Leul Aleme winning the men's race.
Sumgong, who won both the London marathon and a gold medal at the Rio Olympics earlier this year, finished the 15 Kilometres race in 48 minutes and 35 seconds.
With a final sprint, Aleme finished in 44 minutes and 53 seconds, edging out fellow Ethiopian Dawit Admasu and Kenyan Stephen Kosgei, who finished second and third, respectively.
Some 30,000 runners from 42 countries took part in the traditional New Year's eve race through the streets of Brazil's largest city.