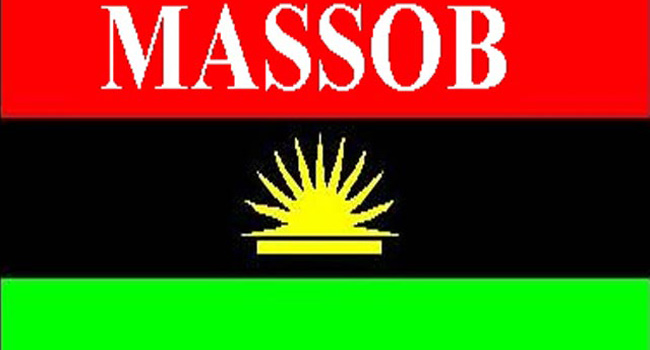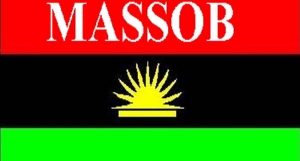 The Movement for the Actualisation of the Sovereign State of Biafra (MASSOB) and its sister organisation, Biafra Independent Movement (BIM), are asking the police to release one of their members, Mr Eze Israel.
The groups conveyed their request to the Assistant Inspector-General (AIG) of Police in charge of Zone Nine, Hassan Karma, whom they want to intervene and order the Anambra State Police Command to release their member.
According to MASSOB-BIM Zonal Information Director in Abia Central Zone, Anselem Ogbonna, Mr Israel was nabbed by the Police on December 15, 2016 and dumped at the Awka Central Police Station.
The group said that Israel, who was also the MASSOB and BIM Zonal Information Director of Enugu West and Group Regional Information Director of Oji River in Enugu State, was arrested by the Police on his way to a meeting with their leader, Chief Ralph Uwazuruike, without reason, and had since been languishing in detention.
Ogbonna alerted the AIG that Mr Israel was a diabetic patient and that his condition of health was fast deteriorating. He lamented that although MASSOB and BIM had never been violent, her members were being treated in a brutish manner.
"As at today, he has spent 13 days in the Police custody without trial. All efforts by our men to secure his release have proved abortive, as the Anambra Police command have even refused filing charges.
"His detention brings to mind, the arrest of our members by a combined team of the Army, Police, State Security Service (SSS) in Anambra State on October 22, 2012 whose dead bodies were later found floating on the Ezu River at Amansea Community in Awka North Local Government area on Saturday, January 19, 2013,
"It is alleged that the Police killed them extra-judicially and dumped their corpses in Ezu River,
"I, therefore, call on you AIG Karma to advise the Anambra State Police Command now before it is too late," he demanded.