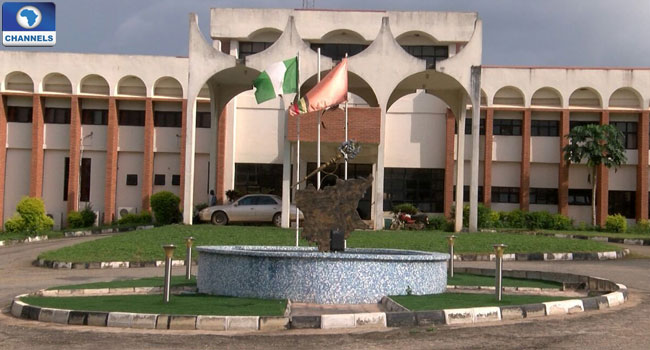 Osun State House of Assembly under the leadership of Honourable Najeem Salaam wants Nigerians to embrace the New Year with high sense of purpose, positive resolve and optimism.
The Assembly hinged its submissions on the determination and signals from the efforts of the government, which it said had rekindled hope that the economic challenges facing the nation would be tackled in the New Year.
In a New Year message of the Assembly, by the Chairman, House Committee on Information and Strategy, Olatunbosun Oyintiloye, the lawmakers noted that the efforts of the government had shown that there was commitment to bring succour to the citizens.
Can-Do-Spirit
The parliament, which acknowledged the tenacity and perseverance of Nigerians in the face of economic recession, called for more support for government policies and programmes aimed at revamping the economy.
It also encouraged the people to approach the New Year with positive outlook and can-do-spirit, saying, since the act of insurgency has been largely curtailed by the subjugation of Sambisa Forest, the base of Boko Haram, the government would be able to concentrate more on how to tackle the economic challenges facing the country.
The parliament, however, pointed out that there was need for effective collaboration between the government and the people, which, it said, was imperative to overcome the nation's pressing socio-economic challenges.
It urged Nigerians at the Individual level to be more strategic, proactive, forward looking and look inward in order to add value to the National agenda.
According to the Assembly, the steps that have been taken so far by the present government at the national and state levels are strong indications that within a short term, Nigerian would start counting the achievements and progress recorded by the President Muhammadu Buhari-led administration in the area of economy.
The Assembly also commended the state government under Governor Rauf Aregbesola for summoning the leadership courage to tackle the hard economic effects.
It said that the state government, with the support of the state House of Assembly, had done remarkably well in addressing some of the burning issues to make life more meaningful to the people in the face of recession.
"The State Assembly is delighted that notwithstanding the negative effects of the economic recession, the government efforts towards addressing the issues, have given members of the House of Assembly hope.
"As Nigerians, we must therefore celebrate and approach the New Year with strong determination and optimism that we will overcome our challenges as a nation sooner than later.
"To achieve this, it is very crucial for the government and the people to continue to work together to ensure total restoration of our economy and set it on the path of progress once more," it said.
The Assembly then assured residents of Osun State that it would continue to apply appropriate legislative mechanism that would boost economic growth and plug leakages in the state finances to make citizenry more comfortable.