PDP Contests Magnus Abe's Declaration As Senator At Tribunal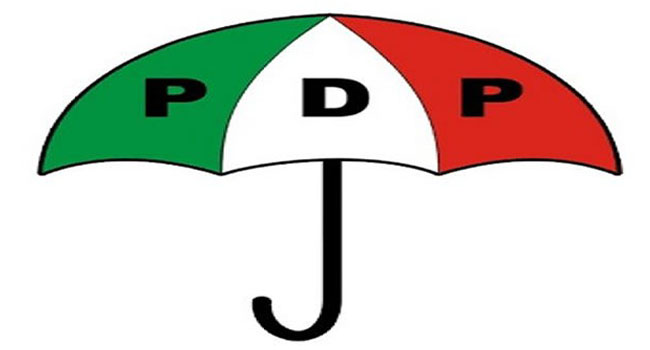 The Peoples Democratic Party (PDP) in Rivers State says it has headed to the Election Petitions Tribunal to challenge the declaration of Magnus Abe as winner of the just concluded re-run election in the Rivers South East Senatorial District.
A statement by the State Chairman of the PDP, Mr Felix Obuah, said the declaration of Abe as winner in the election was a grave error.
He claimed that available records showed that the military, Special Anti Robbery Squad (SARS) personnel and other security agencies massively rigged the election in the whole of the Rivers South East Senatorial District on December 10, 2016 in favour of Mr Abe.
The State PDP Chairman made the position of the party clear on what he called "stolen mandate" in his Goodwill Message to Ogoni people on the 2017 Great Ogoni Day Celebration.
While wishing them a very successful Ogoni Day Celebration, Mr Obuah said the right of the people of Rivers South East Senatorial District to select the candidate of their choice through the ballot box was sacrosanct and must not be toyed with,.
He said: "The PDP will never rest until this injustice against the people was addressed and the opportunity to have a candidate of their choice given to them as of right".
The statement further said the party had sufficient evidences to show that what happened in the Rivers South East Senatorial District on December 10, 2016 was nothing but a display of military bravado against the PDP and the Ogoni people, orchestrated by the combined forces of Magnus Abe, Barry Mpigi, on one hand, and the men of SARS, Police and Army on the other hand.
Mr Obuah said he was upbeat that the PDP would have the last laugh at the Election Petitions Tribunal, adding that Mr Abe is only a Caretaker Senator of the All Progressives Congress (APC) who was smuggled into the Senate with the connivance of the Independent National Electoral Commission (INEC), SARS, Army and the Police, assuring that his tenure in the Senate would be short-lived.
He called on the people of Rivers South East Senatorial District, especially Senator Olaka Nwogu, who contested alongside Mr Abe, to remain calm and hopeful.
"Anything taken through the backdoor would not stand, as Senator Nwogu would surely reclaim his mandate," he stated.
The PDP Chairman also expressed optimism that Senator Abe's desperation for power would soon be exposed as evidenced by his recent clandestine activities.
According to the PDP Chairman, Mr Abe had in the past weeks been concocting results in his private residence, just to ensure that they tally with figures manufactured for him by INEC.
Mr Obuah believes that these were some of the measures being taken by the Caretaker Senator in anticipation of his fraudulent declaration by the INEC being challenged by the PDP.